Remotely Interested | Week One of the New Normal
---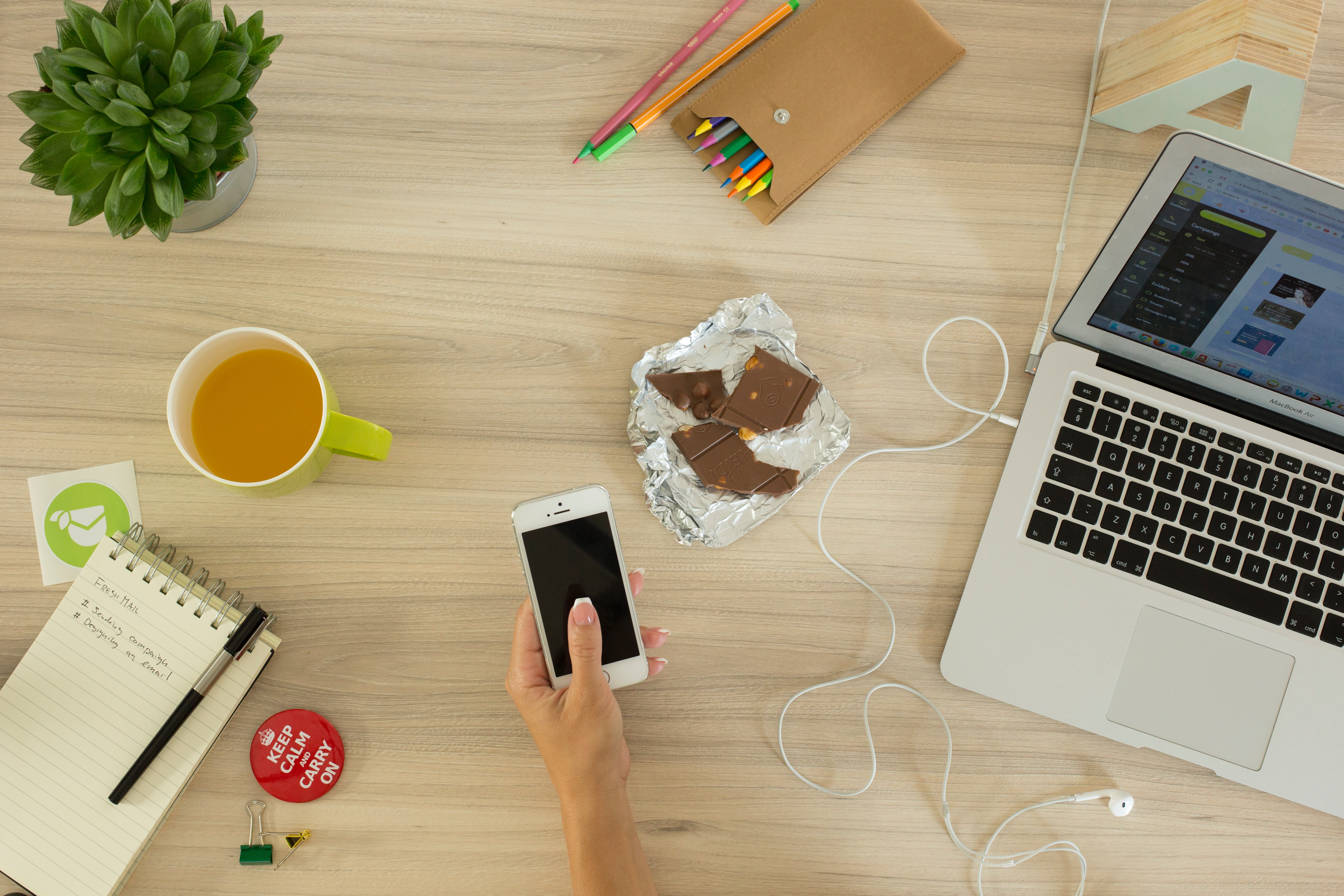 Week one of our new normal was a surprising success. My two children have lived to tell the tale of distance learning, and my wife and I are still speaking to each other. On the first day, I did need to explain to my eleven-year-old that brushing your teeth is still a requirement despite people not being able to smell your breath through a Zoom call. Since that conversation, he has brushed twice daily without debate. We all eat three meals a day. Snacks have been limited. And the house is cleaner than ever, thanks largely in part to my wife's chart of daily chores for everyone. While one week at home with the family certainly does not make me an expert on working from home, here are some things that I have learned about working remotely during this difficult time.
Work is getting done.
I have been quite impressed with how seriously everybody has been taking their work. My children have a combination of Zoom calls and independent work. At no point during the day do we need to remind them to finish their assignments. They are motivated and independent. I am hoping that this motivation continues during the coming weeks or (dare I say it) months.
I have a new appreciation for teachers.
I have a newfound appreciation for teachers. Having been married to a teacher for almost eighteen years, you would think I have a good understanding of the work that teachers put into each school day. I didn't. I never fully grasped what my wife does. She has spent hours creating distant learning lessons, answering emails and phone calls from anxious parents, learning the new technology that she needs to use, all while helping our own children with their work and making sure that we eat a nutritious and protein-rich lunch.
Interestingly enough… she still seems to have no idea of what I do, and whenever I attempt to explain it to her, she conveniently gets an email from a student!
My work relationships have gotten…stronger.
I thought that I knew my colleagues, but I have learned so much more about them over the course of this past week. Think about what you have on your desk at work – maybe you have a picture of a spouse, children, or pets. Now think about what you have in your home, especially in the room from which you are doing your video conferencing. I have discovered that I have colleagues who love to read, who are "Star Wars" fanatics, and who love to collect memorabilia. They have learned that we have chosen not to spend any money decorating the walls of our guest room. I have gotten to see how much they care for their children by the way they interact with them when interrupted during our meetings. Our relationships have gotten more personal. And I don't doubt that will strengthen our working relationship moving forward.
Communication skills are getting put to the test and therefore enhancing.
I have always considered myself to be a good communicator, despite the fact that my wife (and Alexa) claims that she often can't understand me because I mumble too much. Working remotely has forced all of us to become better communicators and set realistic expectations for ourselves and those around us. I make sure to set expectations with my team and my family each day. Everyone in my family records when we have Zoom calls and what room of the house we will be using. My wife and I try to give our kids warnings before we will be unavailable to them. And we are doing our best to make sure there is a time during the day that we can dedicate our full attention to our kids. By the same token, they know that when I am working, I need to give my full attention to my work. Communication is key to making this work.
I give a lot of credit to everyone in this boat.
I have learned how much I value and appreciate each and every person with whom I work. And I'm incredibly thankful to be part of an organization like 14 West. It is times like these where you see one's true colors and it is very clear that the foundation of our company is compassion. Everyone has continued to put in 150% each day, despite our current situation. I am also so thankful and appreciative of my own family and each of my colleague's families for allowing us to continue working as normally as possible.
A few quick tips…
1.) Wear a solid-colored shirt for video meetings.
2.) Try to stick to your regular eating schedule and be sure to exercise. Even if you regularly go to the gym, until you are forced to quarantine, take a walk around the block or play ball in your backyard. If you're desperate, run up and down a flight of stairs or create a ninja course in your house (as my kids spent one afternoon doing.) Get outside for a little while each day to keep yourself sane and to try to avoid gaining ten pounds during this period of time. If the eating and exercise are taking a toll on you, just avoid the scale for a little while.
3.) Take each day as it comes. Do your best to be flexible and organized.
4.) Try to think about the positives that have come out of this. You get to spend more time with your family. We are all learning to be resilient. You are saving money on gas. You are probably saving money on food because you are eating your meals at home.
Above all else, wash your hands like a maniac and stay healthy. I don't know about you, but I am definitely ready to get back to my old normal!