Remotely Interested | Working From Home
---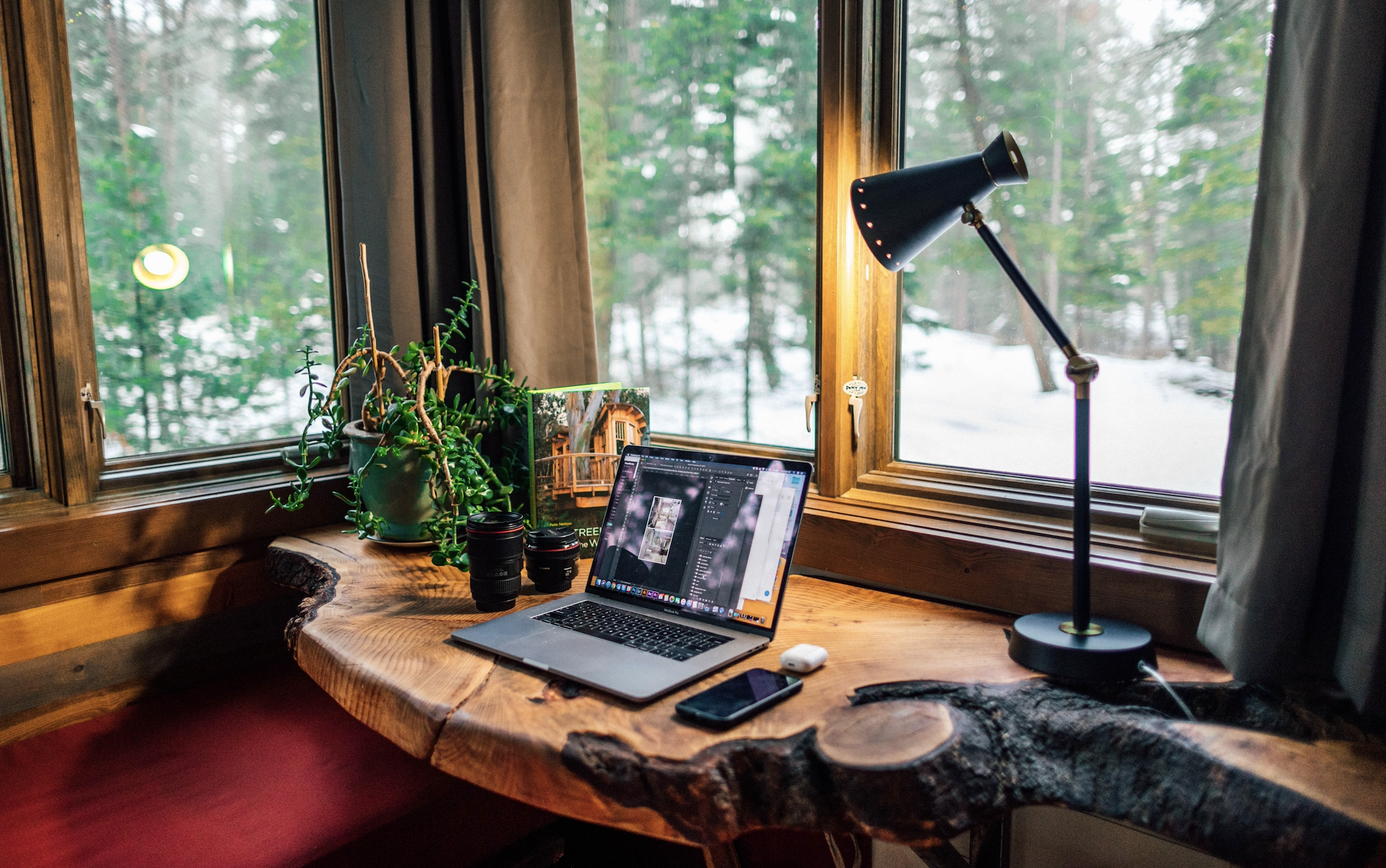 My wife, who is a teacher, has spent her entire career lamenting the fact that she cannot work from home. While she has the summers off from teaching, during the school year, she needs to be at work from 7:45 AM to 4:15 PM. 
Now, all of a sudden, because of COVID-19, she is finding herself in the unlikely situation of needing to work remotely.  Not only will she be working from home, but our two middle-school aged children will be too. While my wife spent the last day of school on Friday ensuring that her students had all the materials they may need to complete their work over the next several weeks, our sons pretty much brought home the entire contents of their lockers. Our kitchen table is now littered with notebooks, binders, and huge textbooks. We spent time on Friday night having a family meeting, at which we discussed how we are going to make the next several weeks work for all of us. I am lucky enough to have some experience working remotely, but it will be a new experience for me to do this while the rest of my family is also home and working.   
One of our strengths at 14 West is that we find so much inspiration in collaboration and face-to-face meetings, whether it's a formal meeting in a conference room or over a beer in the kitchen. Working remotely will be a big adjustment. But, I think we can all agree, it's important that we find ways to continue to be personal and collaborative even though we are not with one another in person. And I'm confident that we can. So while many of us brace for this change, I thought I might share some tips on how to make the most out of working from home to set yourself up for continued success. This will be a learning experience for all of us and hopefully, these ideas will help make this time of uncertainty a little easier to handle.  
How To: Work From Home
DESIGNATE A WORKSPACE
Set yourself up in a comfortable space in your house. As tempting as it may be, don't work in your bed or even in your bedroom. Find a space without too many outside distractions. My kids spent the weekend cleaning their rooms and setting up their laptops on their desks. My wife is setting herself up in our office, with the desktop computer and webcam. I like to set myself up at a desk in our guest room. There is no TV or house phone in the room to distract me. The room is clean, so I don't need to spend time moving toys out of the way when I get onto a video call. The WiFi is strong… and yours should be too. Do not be embarrassed to tell your boss that you need to borrow technology from the office to ensure you can get your work done. 
STICK TO THE SCHEDULE
Even though you won't be leaving the house, set your alarm to wake up at your regular time, take a shower, brush your hair (if you are lucky enough to have hair to brush), and get dressed. Eat your normal breakfast or have your daily cup of coffee. Look over your to-do list and set a plan for the day ahead. Take a lunch break, and actually break. Close your laptop. Just don't forget to log back on when you finish your food! And log off at the same time you would have left work at the end of the day. Just because you are working from home does not mean that you need to be working 24/7.   
… BUT BE FLEXIBLE
Some of us will have young children at home who will need our attention throughout the day. Some of us will have older parents or other relatives who need our attention and support. It is okay to take a break to feed your children or drive your parents to a doctor's appointment. Don't be afraid to apologize in advance when having a video conference if one of your children runs into the room needing you. Remember… most of the world is in the same position right now, and you will most likely be communicating with someone who is at home as well.
SET EXPECTATIONS 
Set expectations not only with your clients and colleagues, but also with your family.  Make sure that your family knows if you are getting on a call and won't be available for a certain amount of time. Recently, I was working from home with my son, who was sick with the flu. I would give him a fifteen-minute warning before I got on a call. During that time, he could ask me for food or a drink. He knew, though, that once I got on the call, I didn't want to hear from him unless there was an emergency. If your children are old enough to understand this, don't feel guilty about setting times that are off-limits to them. If they are younger, find a long video to put on the TV and remember that it is not the end of the world if they interrupt you. If you and your spouse will both be home working, perhaps you can work out a schedule that will allow each of you to have uninterrupted time.  
TEST IT OUT 
If you aren't already required to work from home, you and your team should each test working remotely. During this test, think about what you need to get your work done remotely. Did you remember to grab your notebook from your desk? Is your Zoom account still active? Are you able to access all of the files on your desktop computer? Take a day to work out the kinks so that when you are required to work from home, you are more than prepared.
These are unique, novel (and sometimes scary) times in which we are currently living. The most important thing to remember is that we are all here for each other, whether or not we are in the same building. We will work together and come out even stronger at the end of this. And, after being at home with my entire family for the foreseeable future, I will be very happy to get back to having meetings near the beer fridge at 14 West.