Is Your Company's LinkedIn Page Working for You?
---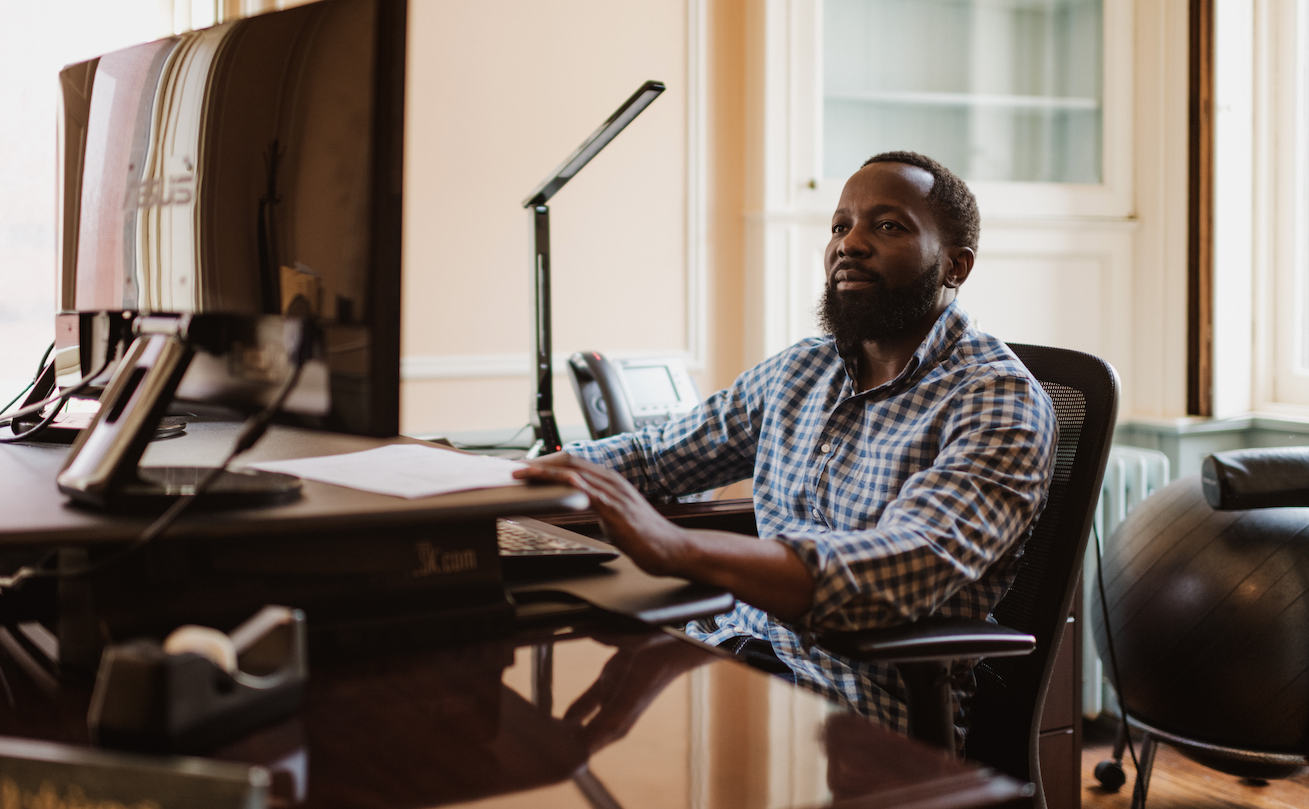 Whether you like it or not, LinkedIn is a staple for businesses, job seekers, and professionals looking to network across the world. It is the mecca for professional development – where careers of all kinds and talent of all ages, backgrounds… all shapes, sizes, colors, and creed… collide. FACT: there are an average of 100 million job applications submitted on LinkedIn every month for the roughly 20 million active job listings being seen by 610 million users… 40% of which visit daily. In other words,
244 million people are visiting LinkedIn every single day.
We've already talked a bit about the importance of a strong profile for yourself… but when's the last time you thought about your company's presence? Strengthening your company's LinkedIn page has benefits outside of hiring and recruiting. Successful companies use LinkedIn to position themselves as experts in their field, which creates more opportunities for partnership, publicity, and professional credibility.
And then, of course, there are the hiring-related pitfalls of a pitiful business page. If you need to be reminded of why investing in your employer branding is a good idea, make a quick stop here first (3-minute read). Then allow me to share my six steps to a stellar business page on LinkedIn.
6 STEPS TO CREATING A STELLAR BUSINESS PAGE
1.) ALWAYS, ALWAYS KEEP IT ON BRAND.
The first step here is to make sure you understand your brand. If you don't, find someone who can help you – even if that person is the Founder, CEO, or CMO. If you're not sure how to get their attention, try using the numbers at the top of this piece. Once you have your branding bearing, the rest will fall into place more easily and more authentically. Just remember these three things once you get started…
1.) Make it clear. Resist the urge to say everything with your visual assets. Focus on the most critical visual messages.
2.) Make it consistent. If you don't have brand standards to follow when it comes to things like typeface, formatting, or palette do your best to compliment your primary logo and then stick to the choices you've made.
3.) Make it visually pleasing. This isn't as easy as you might think. When you've spent several hours on something, you're more likely to be pleased (or at least convince yourself that you're pleased) with the outcome. Get your page in front of as many colleagues, friends, and family members as you can. If/ when you get constructive feedback that makes sense for your business and for your brand, apply it.
Next, text.
Your tagline is a good chance to briefly reinforce your slogan, mission, services or accolades. The cover area is especially valuable real estate, so use it wisely. It's a great opportunity to feature some impressive statistics, your marquee product or services, or the key players in your business.
2.) KEEP YOUR AUDIENCE IN MIND.
A good "about" page doesn't have to be hard to write. It should be concise and convey your organization's mission and function. And it should inspire candidates to apply. But it needs to do all of these things at the same time. Just remember to keep your target audience in mind. How do you want someone to feel about your company after reading your bio? What do you want them to do next? Use these questions to guide your writing.
Pro tip: if you don't have a Life page on LinkedIn yet, you absolutely need one.  This is an invaluable opportunity to dive into your culture, values, employee perspectives, opportunities, and leadership – and set yourself apart from the competition. You can even target who sees what based on their career history, education, and other demographics. Deloitte is an amazing example of how to utilize this space. It will cost you extra, but we think it's worth it.
3.) SET YOURSELF APART FROM THE COMPETITION.
LinkedIn lets companies display their industry and specialties on their pages. Take advantage of this. Highlight each and every one of your company's niche skills or sectors. Do you specialize in marketing for eco-friendly tourism? Or copywriting for beauty startups? Online fundraising and donor relations for animal rescues? Include it all.
4.) BE SPECIFIC.
Your company's size and location may be less interesting than your bio, but it's equally important. Do you know what else is? Pictures and videos of your employees in their work environment. Candidates (especially younger candidates who have grown up with instant gratification) want to know everything about the place before they take a position…. or even apply. And this can help weed out candidates who genuinely wouldn't vibe.
5.) SHARE YOUR WEALTH OF KNOWLEDGE.
If you're not posting regular, original, and meaningful content on LinkedIn, you should start. Every company and organization can use original content as a space to showcase their accomplishments, work culture, noteworthy employees, and more. You can offer case studies or share testimonials or press coverage. If you've got a blog, great! Incorporate that content on your LinkedIn and push readers to your blog. Do you sell a product? Share customer experiences. Talk about product design and testing. Go behind the scenes and bring your audience with you.
This is a space to get creative. Use every form of digital media at your disposal… photos, videos, motion graphics. Follow other industry-leading companies, important individuals in your field, and the executive leadership in your company – then share what's relevant to your audience. And of course, remember to weave in your career opportunities.
6.) …BUT BE INTENTIONAL.
Share, share, share. But DON'T share just to share. Share valuable ideas. Share fun ideas. Share things that interest your ideal candidate in the same post as a job listing to catch their attention. When you have strong content, your job opportunities will practically advertise themselves.
Do all of this – and do it well – and your ideal candidates will flock.