6 Easy Ways to Strengthen Your LinkedIn Profile
---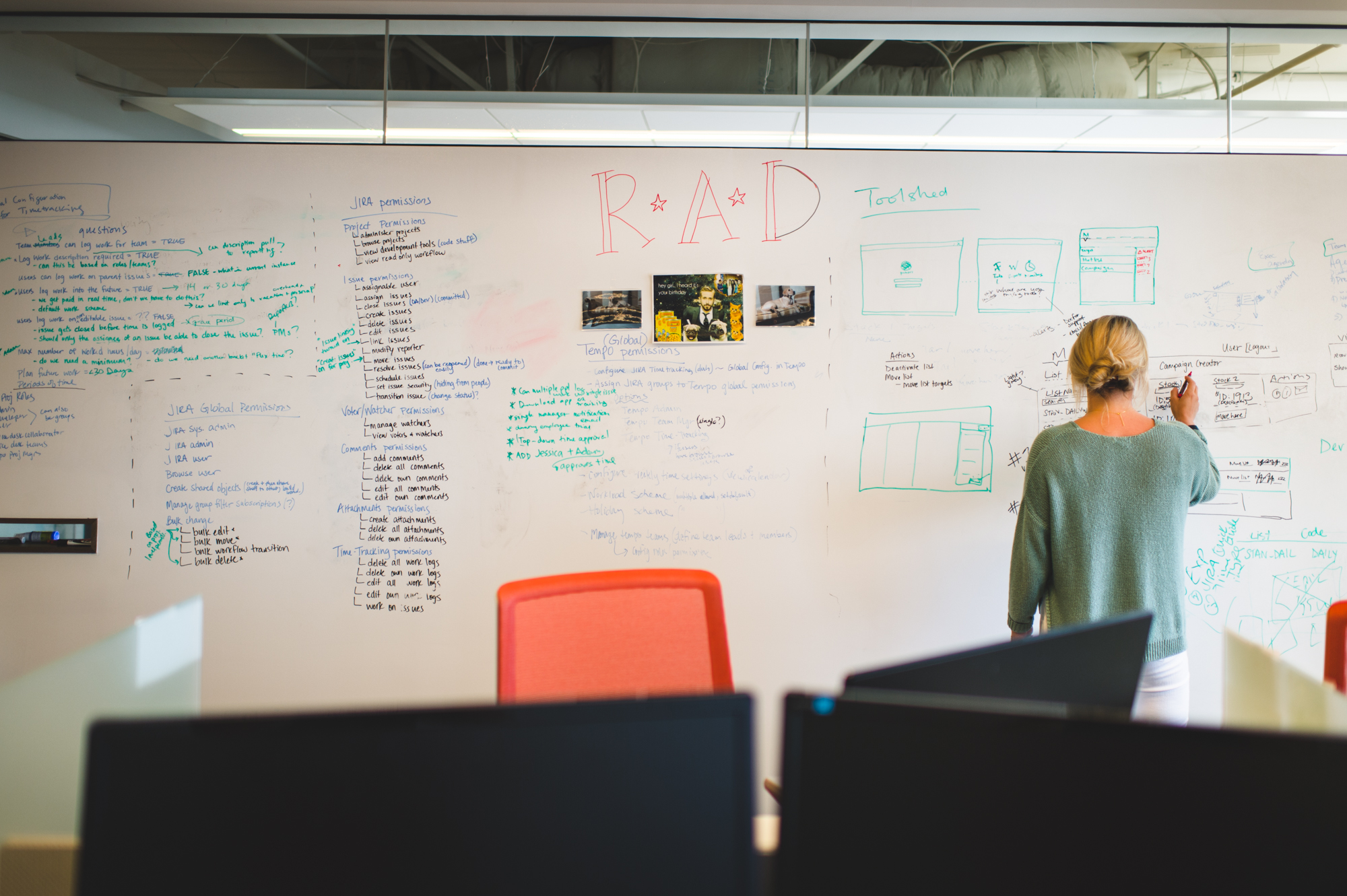 There's no denying it, folks.
LinkedIn has positioned itself as the business tool for the modern day professional. Whether you like it or not, your profile is speaking loud and clear on your behalf. And if you're thinking you're off the hook because you don't have a profile, you're wrong. Your absence on LinkedIn can speak volumes.
With well over 200 million active users, there's a good chance that most of the people in your professional and personal life have looked you up at one point or another. People you don't even know are looking for you. This is the new norm.
"Who could these cyber-stalkers be?" you ask.
For starters…
Candidates who are interviewing with you are definitely looking at you.
Candidates interviewing with your colleagues… they're probably looking at you, too.
University students and faculty interested in your organization's career and internship opportunities.
Other business leaders in and around your area who are sizing up the competition.
When candidates vet out positions with you and your company, your business page on LinkedIn will be one of their first stops… and your profile won't be far behind. Potential candidates want to know not only what they could be doing, but who they could be working with. And they're using what they find to decide whether or not your company is somewhere they will feel at home.
So if you want to continue to attract top talent and make a good first impression, there are a few things you and everyone at your company should be doing to make sure your profiles are saying all of the right things.
6 EASY WAYS TO STRENGTHEN YOUR PROFILE 
1.) CHECK YOURSELF
Make sure you and your co-workers are following your company's page and indicating your company as your current employer. This will help strengthen its presence, reach, and image to potential candidates.
2.) TELL 'EM WHAT YOU DO
Describing your job duties helps candidates get a better idea of the services your company offers and how you contribute. And be sure to update it regularly. If your job duties change….so should your LinkedIn profile.
3.) SPREAD THE NEWS
Have you or your company ever been featured in the press? Have you ever contributed to your company's blog? If so, add these articles as Media Links in your experience section. This helps people get to know you and more easily learn about your company's reputation. We promise it's simple. Here's how.
Click here to see how Director of Communications, Allison, features WestWord and other articles about 14 West in her profile.
4.) ADD SOME "COLOR"
A banner image can do wonders for your profile. To see what we mean, check out Allison's page. If your company doesn't have a banner image for you to use, then consider asking a Photoshop-savvy guy or gal in the office to make one for you. If you're not sure how to change your banner, here are instructions.
5.) DO A LITTLE SOMETHING
It doesn't need to be every day… but engage with your company's page. If they share a new job listing, push out a new blog post, or have an exciting company update, consider "liking" it or even "sharing" it with your connections. When the company or someone on your team accomplishes something, hell… maybe you even post something of your own. Looking for opinions on a (non-sensitive) business challenge? Post it and ask for feedback and ideas. All of these activities can help attract new, meaningful connections to your page and your business' page.
6.) SHOW THEM YOUR GOOD SIDE
It doesn't need to be a professional headshot if you don't have one… but think a little bit about the photo you use for your profile pic. This photo could account for the entirety of your first impression with a potential candidate. That doesn't mean that pics with your pup or a photo from a recent trip abroad are off limits. There can be some real value in showing a little character. But try your best to find the right balance. Whatever you do, don't go faceless. People are almost 70% less likely to view the profile of a person that doesn't incorporate a photo.