A Strategic Growth Method Every Manager Should Consider
---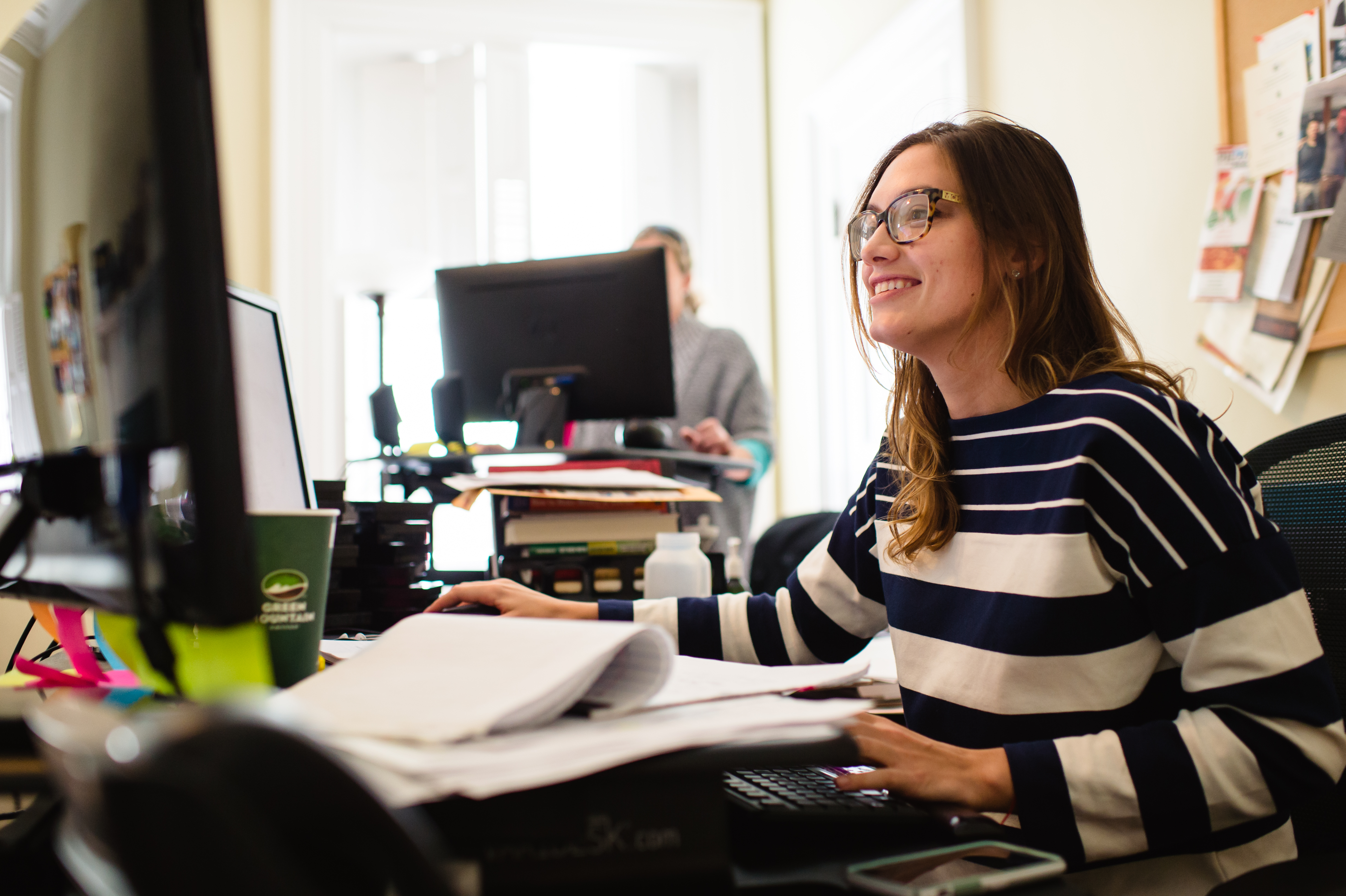 If you ask the managers at your organization about the top challenges they face, we're willing to bet that "finding and hiring the right people" would be somewhere near the top. At least we know that's the case for many of the managers we work with.
And yet, there is a proven hiring and strategic growth method that many managers overlook. We're talking about interns.
This past summer, one of our clients hired the type of intern we like to call "a Jill of all trades." Her role couldn't be well-defined up front, but we worked with the manager to find the right person – someone who was drawn to their business, willing to do just about anything to contribute, but most importantly, someone smart and polished. That someone eventually built them a new website from scratch.
At another client's business, two interns were tasked with researching the socio-history of the buildings they work out of. Their findings are now being used to develop a novel.
Another intern audited marketing campaigns, launched new ones, and ultimately decreased the team's costs and significantly increased its conversions.
In short, none of these interns were filling coffee orders. They were doing real, meaningful work.
And yet, not every manager or company is willing to invest in an internship program. Yes, it can cost time and money. But we've found that there are a lot of benefits that outweigh the costs.
WHY AN INTERNSHIP PROGRAM PAYS OFF
1.) THEY MIGHT BECOME A FULL-TIME EMPLOYEE. More than half of the interns that we helped to bring on over the past few summers were offered full-time positions. And by helping to get these guys in the door early, managers ended up saving themselves time, money, and a good bit of frustration down the road.
2.) YOU CAN FOCUS ON HIRING FOR CULTURAL FIT. When hiring interns, we don't always know what they will end up doing or what their role will be. Capability and skills are important. But what's even more important is hiring smart, hungry candidates who appreciate what it means to work at your company, know how to take initiative, and want to make things happen. With the right leadership and guidance, technical skills will come later.
3.) INTERNSHIPS ARE GREAT PR. Businesses with developed internship programs are perceived as more forward-looking. By putting money and effort behind bringing in young professionals, you are reinforcing the message that you seek new and fresh ideas and perspectives.
4.) ONE GREAT INTERN LEADS TO MORE GREAT INTERNS. People talk. Interns who enjoy what they do here tell their families and friends about their experiences, and the projects they worked on. When you want the world to know about all of the opportunities at your company, these folks might be some of your best resources.
If you know someone who is looking for the ultimate internship experience, have them contact Talent@14west.us. That is, if they're smart, enjoy thinking, want to learn, and are determined to succeed. So please, if this sounds like you or someone you know… don't spend your summers fetching coffee.