Leadership Development Dos and Don'ts
---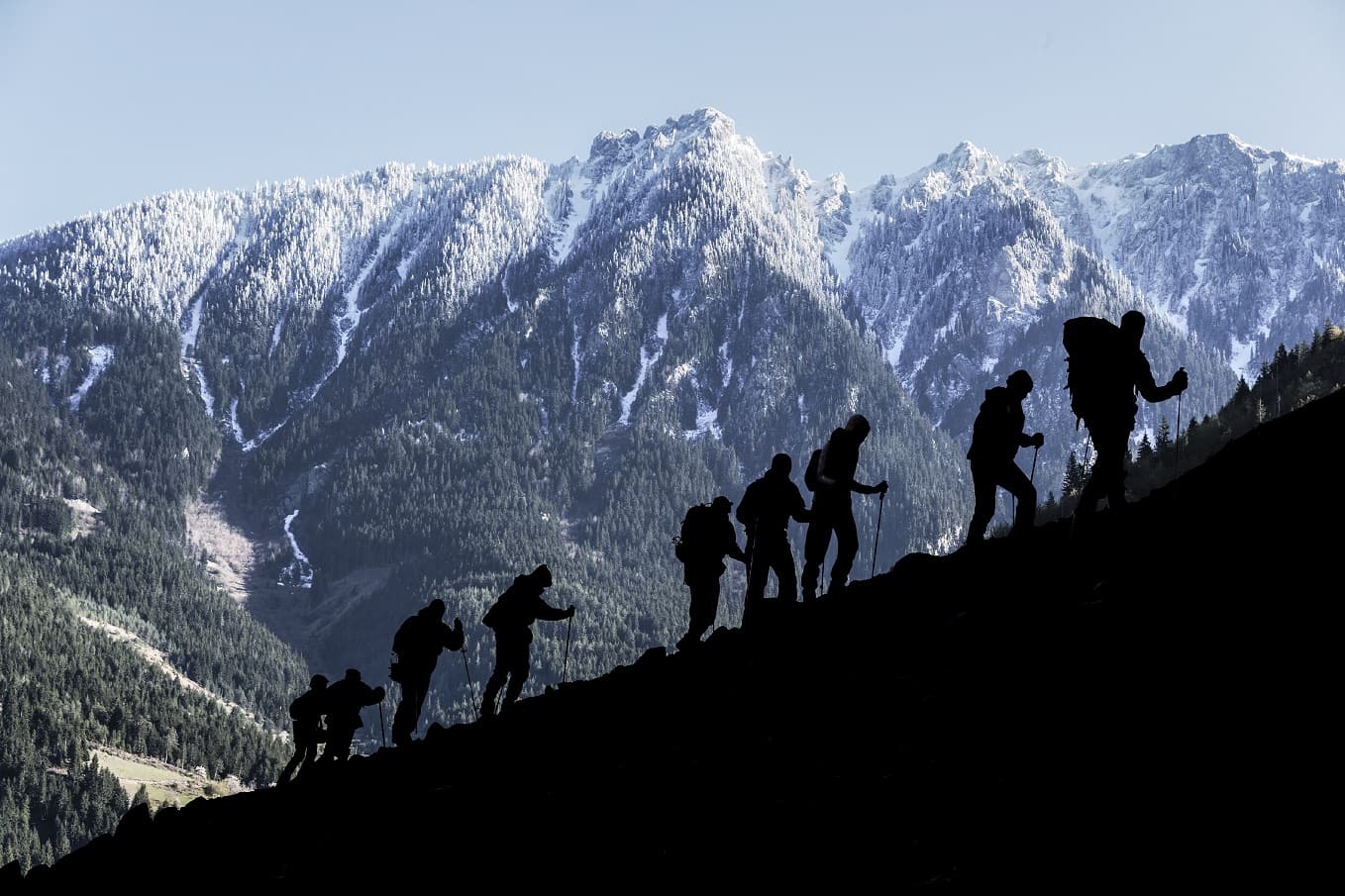 Leadership Development Dos and Don'ts
We hear the words "leader" and "leadership" used all the time. Organizations need leaders. That much is rather simple. But leadership in and of itself is very complex. In fact, leadership is one of the single most researched topics in Industrial-Organizational ("I-O") psychology. And leadership development – while fascinating, can be a polarizing concept.
Where do we draw the line between supporting their potential and distracting them? Or worse, distilling what makes them so special?
We encourage the workplaces we support to demonstrate trust in the people that have demonstrated the potential to be true leaders. KEEP IN MIND: these individuals may not be the folks that establish themselves as leaders. Often times, people that assume leadership or influence are more likely to create an environment of dictatorship, not leadership. In cases where training is needed for efficiency, to lessen risks or liabilities, then of course it is necessary for the safeguarding of the business. But that is a management issue, not a leadership issue. And yes, there is a difference.
Management is the process of dealing with or controlling things or people.
Leadership is the action of leading a group of people or an organization.
So for one thing, management is a process. What this tells us is that management involves many people working together to form and execute and plan, and that plan has a desired result.
But leadership on the other hand is defined as a characteristic or action – and can feel more isolating. The individual can feel pressure to have the confidence and the conviction to navigate and move the organization forward… or sideways, upward, or out for that matter.
Which leads us to the moral of this story; we can't expect to go… well…. anywhere without leadership. So we need to be asking ourselves, what exactly are our leadership issues? Are your leaders failing to drive growth? Do you need to hear more from leadership? Is there a lack of leadership all together?
If you're wondering how to know whether these things are issues, then there's a good chance the answer is "yes, to all of the above."
Our advice?
LEADERSHIP DEVELOPMENT DO'S
Start by taking a long, hard look at these two populations first: 1) the people that need leading, and 2) the people that have the potential to lead. Get their insight. But not just their opinions on what's working and what's not…
Get data. Real data about leadership, and about the consequences of your current situation, will help you gain real perspective and objectively isolate problematic areas. We mean 360 degree perspective. We mean turnover reports, ID'ing missed opportunities (and revenues), and evaluating the connection between managers' leaders and the organization's values, culture, and mission. An organization needs a thorough understanding of its current situation and what it means for the company's immediate, short-term and long term success. And it'll be critical in identifying the right strategies and tactics for improvement.
Then SIMPLIFY. Keep boiling down the data repeatedly until you can identify no more than 2-3 issues that you want to address, and no more than 2-3 clear and consequential goals.
COMMUNICATE. Let people know why – when you could all be doing a million other things – you're investing time and energy into this. Explain not only what this could mean for them in terms of personal growth opportunity, but also what this means for the organization at large. And communicate with the goal of gaining not only your leaders "buy-in" but their insight. Remind them that you're relying on them to establish new goals, generate the energy and resources to meet those goals… rinse and repeat.
LEADERSHIP DEVELOPMENT DON'TS
(HINT: THIS IS THE MOST CRUCIAL OF ALL OF OUR "DON'Ts") Force a conversation about leadership development that doesn't have an engaged audience. If an organization is content, complacent, or becomes defensive when the topic of leadership is broached, STOP. Any efforts from that point on will be wasted time and energy. Maybe this sounds a little negative or pessimistic? But it's a fact.
Start by establishing a leadership committee to talk about leadership. This is a little bit like wrangling a group of naturally fit and thin people to develop the next big thing in weight loss. You'll walk away from these conversations leaving a pile of missed opportunities in the boardroom, and outside an office full of people feeling undervalued and isolated. Allow rationalization or conceptualization. It's easy for managers to get defensive or explain their way out of facing the issues that data reveals. Encourage all stakeholders to be objective direct from the start. No "so-and-so's," or "well, theoretically it could have been such-and-such." And where there is uncertainty, turn to your data.
Set deadlines that don't need to be set. Give your group time to digest each stage of the process. There will be some difficult conversations to have. And from time to time people may not feel too enthusiastic about proposed ideas or changes. Giving any indication that there is a point where they either need to shape up or ship out won't do anyone any good.
Plan out more than one stage of major change or implementation at a time. Do yourself and the company a favor, and focus on one thing at a time. Identifying the "big picture" goals is a must and will help bring your efforts into focus. But allow yourself and your leaders a little breathing room. As you go through that one process, document the issues you encounter with processes, people, or lack thereof… and make sure you address those issues when you move on to the next idea.