Building Confidence One Jab at a Time
---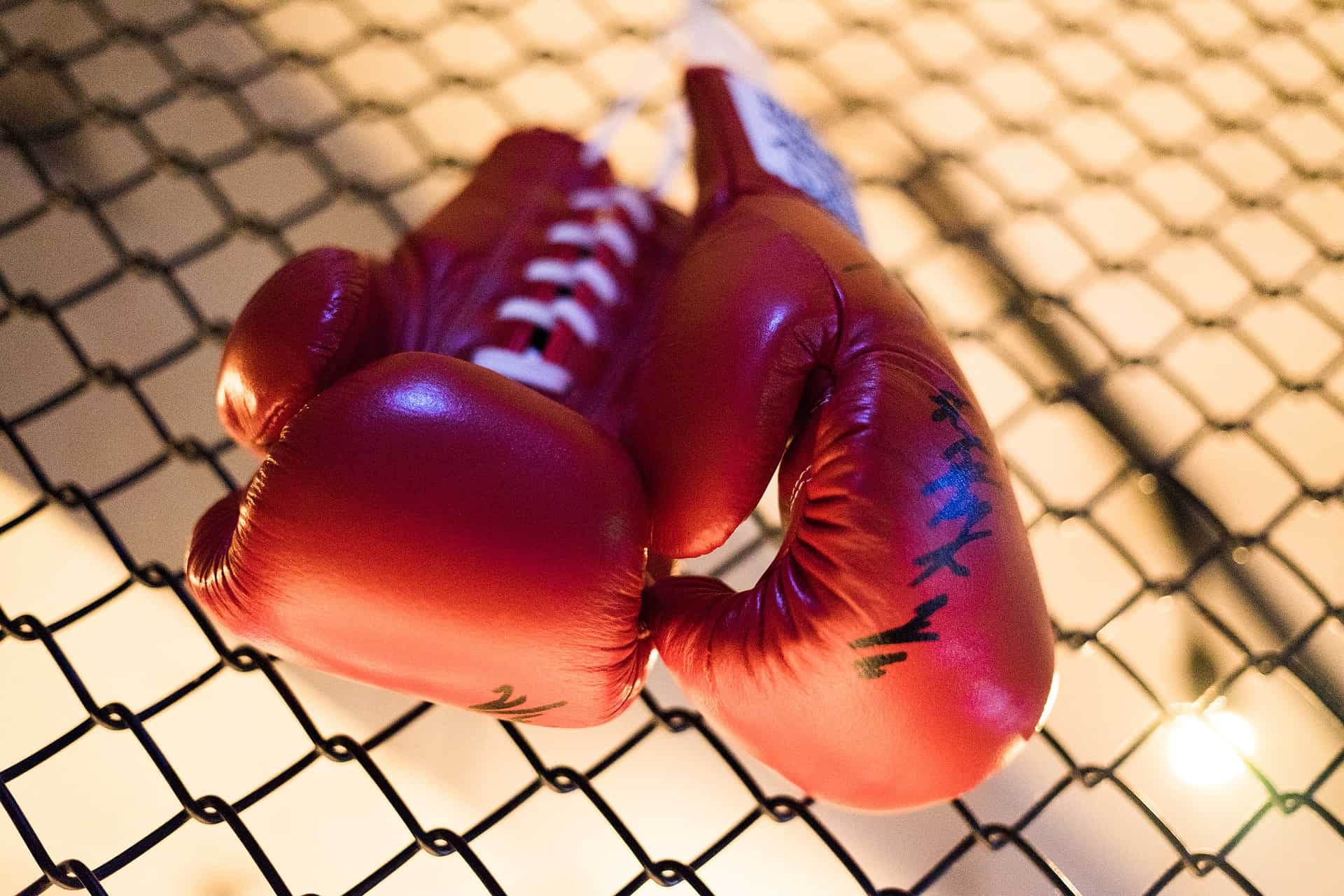 We've told you a bit about our Employee Wellness Program in the past.
You might wonder what makes our program any different from other workplace wellness programs. The first thing you should know about how we run our program… we never lose sight of the fact that in order for the program to be successful, it cannot be about what we're going to get out of it. It's all about the people we're here to support. We're not on a mission to make a marathon runner out of every human being we come in contact with. We're here to help people be their best selves. We do it a number of different ways because if we want to be effective we must allow people to define "their best selves"… for themselves.
So sure, we offer fitness classes and a company gym. But we know that wellness isn't solely about the physical, so we make our program as holistic as possible. We also curate quarterly wellness pop-ups to introduce folks to ideas like massage, acupuncture, and reflexology. And we've learned that some of the most effective opportunities we've provided are the ones that allow people to explore areas of wellness they're not yet familiar with.
And after every new idea, the immediate next step in furthering our success is getting FEEDBACK. Remember, if you want your employees to love something, sometimes it really is as easy as asking and listening.
So, before the holidays, we asked…
We asked them about their favorite ways to work out, and why wellness is important to them. An overwhelming majority of them mentioned goals for developing a well-rounded sense of well-being. We saw trends in their responses that touched on the fact that being well helped them feel in control, more confident, less anxious… even more powerful.
We liked that one so much, we're going to say it again…
WE WERE HELPING PEOPLE FEEL MORE POWERFUL.
One employee, in particular, reached out about a trainer he'd been seeing at a martial arts gym called Ground Control Baltimore. He was so impressed with not only the physical results but also the self-reliance he was gaining, that he couldn't help but share the news with us. We knew we had to meet this trainer. And when we met John Rallo, we immediately understood his effect.
So we partnered with John and his Ground Control team and set out to create a custom-tailored class.  All the while, the voices of our wellness program participants rang clear in our mind. This new class would provide employees a good cardio workout while simultaneously building confidence, composure, and power. John came up with the name EmpowerU, and within a couple of months, we were starting 2018 off with our most successful class launch to date. Yet again, we saw that personalizing a class based off of feedback and wellness goals hit home.
We've said it once, we'll say it again: encouraging your people to get and stay well, physically, mentally and emotionally DOES benefit your workplace. The obvious pluses include that your employees notice these things, and feel appreciated, cared for, supported. And a good percentage of them express their gratitude in more ways than one. We've even seen trends around folks engaged in the wellness program that support important business functions like retention, learning and development, talent acquisition, and even effective management. Stay tuned, and we'll give you the full story there. It might surprise you.