A Workplace Highlight | The Oxford Club
---
Each company that we support is unique. They're interesting in their own way and filled with interesting people. But ask us, "What makes The Oxford Club so interesting?" and we'll ask you… "How much time have you got?"
To start, the name The Oxford Club isn't just a cool name. Their business truly is a club. And membership not only includes easy-to-use investment insight but access to some extraordinary perks. Imagine having the experience and knowledge of some of the top wealth management and investment gurus at your fingertips. People who can show you the ropes of investing in commodities like modern art and rare stamps. Some of the world's greatest living experts on equities and bonds.
But there's more. Members not only get to hear from these people… often times they get to meet them. The Oxford Club is famous for the way they pair their members-only events with thoughtfully curated world-class travel. They host private seminars, summits, and soirees anywhere and everywhere from New York to Nicaragua, Paris to Park City, Bangkok to Budapest, and back again.
The Oxford Club believes in offering its members all of life's riches – and that goes well beyond growing their wealth. To President Julia Guth, it's about living life to the fullest. And after spending even just a little time with The OC's employees, it's clear that her philosophy carries over into the workplace.
For one thing, they work here.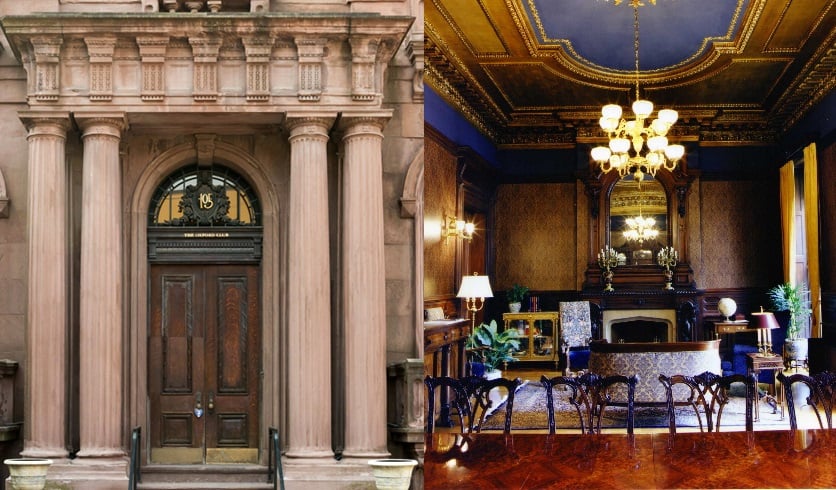 But don't let the historic building and cushy club rooms throw you off. This place is all about new ideas, new programs, new destinations, new members benefits… and things move fast. Being behind the scenes in this business doesn't leave a whole lot of leisure time. But it does have some majorly attractive upsides.
There are the obvious opportunities to travel. But here's one you won't find almost anywhere else. The Oxford Club helps its members achieve successful financial independence, and they want to do the same for their employees. And so they host investment seminars and meetings for their own employees. Whether you're an editor or executive assistant, a guru or an investment beginner, as an employee you have access to an abundance of some of the best investment advice in the world – and you're encouraged to put it to good use.
Another perk employees are encouraged to put to use… one of The OC's "clubhouses," which just happens to be on the sought-after sanctuary that is Nicaragua's Pacific coast. Yep. Employees are welcome to stay for free in the ocean view villa for up to a week.
And, of course, there's the beauty of being part of a creative environment – these guys really know how to have fun with what they do. On the other hand, if you're the type who likes a routine or a more regimented work environment… this may not be the place for you.
And if you're not the competitive type, you can probably just stop right here. When you work for a prestigious club like this one, there are expectations when it comes to the quality of your work. But if you bring a little grit and a lot of smarts, these guys will bring all the positivity and encouragement you need. This is a place where it's not unusual for an intern to work their way up to be published in one summer. The Oxford Club truly is a team through and through. They like to see one another succeed. And boy, do they know how to celebrate those successes.
But don't just take our word for it. You can get a feel for the work they do by visiting their website.  And to learn how they do it, follow them on their Instagram and Facebook.
If you think you'd enjoy working at The Oxford Club, you might be in luck. Click here to view all of their open positions, and see if one might be a good fit for you.