The Relentless Pursuit | May 2020
---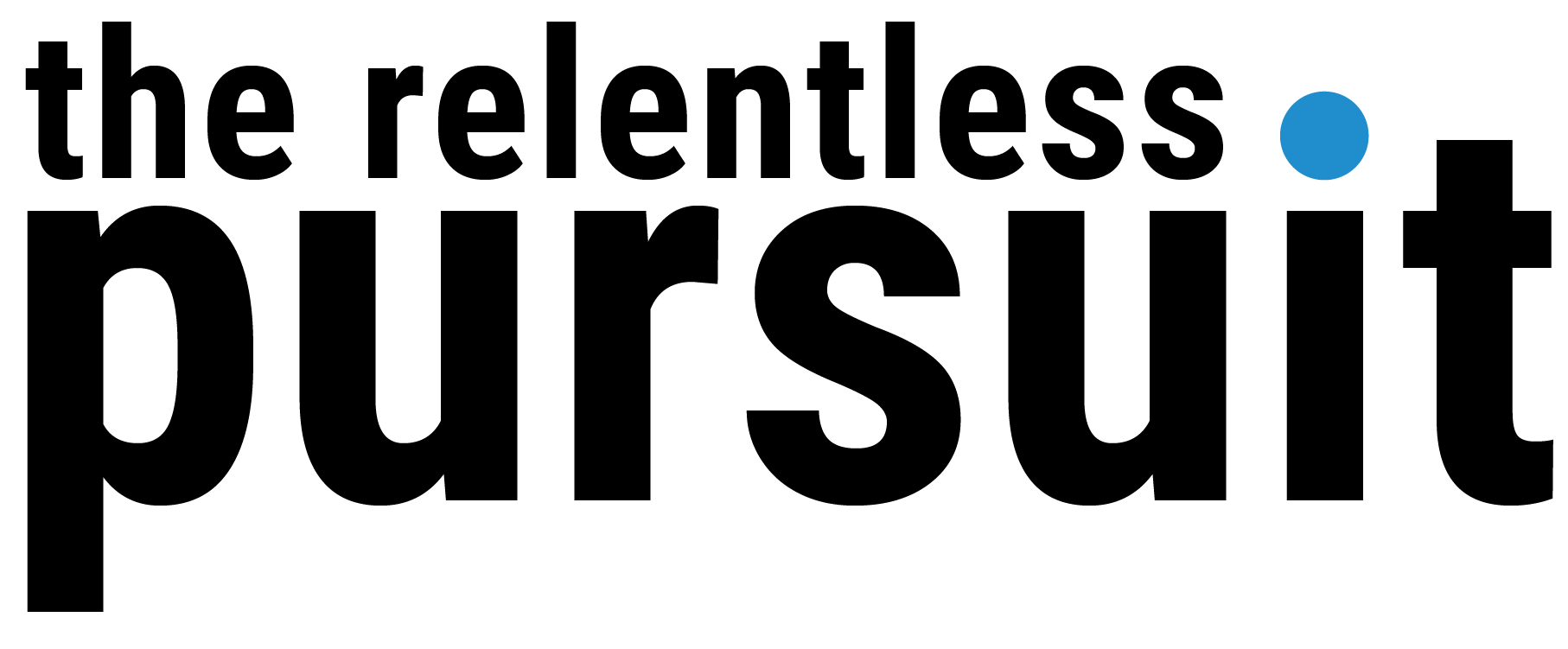 This week has been another very difficult one, and as much as I appreciate the connectivity we have, this reinforces to me that a screen just doesn't cut it sometimes. I'd much prefer talking and working through this together in person. For one thing, you deserve that. But you also need one another. We all need one another. And we're going to have to persevere without a number of great people – people who really should be here. This is our reality.
Usually, I like to sprinkle in a few 'attaboys and girls' and remind you what we have all accomplished in the past month. Instead, I want to focus on something more important. There are plenty of #prouddad moments I could gush about. I could go on about how hard you are pushing yourselves, and try to encourage you to keep it up. But the truth is, it's not sustainable. And though I've tried to make this message clear, now that we are running even leaner, I think it bears reminding that it's really important that you take care of yourselves and each other.
Simply put, our expectations of you when it comes to work is that you accomplish what you can and communicate what you cannot. What cannot be achieved by an individual should be reassigned or reallocated as a group task. And if it comes down to it and you have to choose between tasks, choose the task that creates the most value to the business. The affiliates feel the same strain we feel, if not more. So, when I say, we are all in this together, that includes our clients. And that is crucial for us all to remember.
With that, I'll let you move on to the updates from your colleagues. Just know that my "door" is open, and I'm here to support you in any way I can.
IN THIS EDITION
L&D office hours
PUMA team update
Further | Fintech
Fireside Chats
MarTech team update
Wall Street Survivor
ELI5 | InfoSec
Lytics 101
Remote Your Kids to Work Day
Marketing in the Age of COVID-19
Welcome to WesTech
– Daryl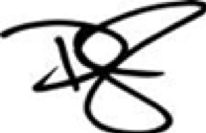 HELL YEAH | SYSTEM-SPECIFIC OFFICE HOURS
The L&D team recently started holding office hours dedicated to each of the applications to give product users time to ask questions – however uncomplicated or detailed. So far, there have been some affiliates who have taken advantage of the office hours to walk through workflows in the systems along with gathering tips and tricks. These are humble victories, but have offered valuable feedback to the Product teams on user experience.
If you find yourself wondering if a question you have is ticket worthy or if you just need to have someone look over your work, keep this handy and sign in during the associated office hour listed below.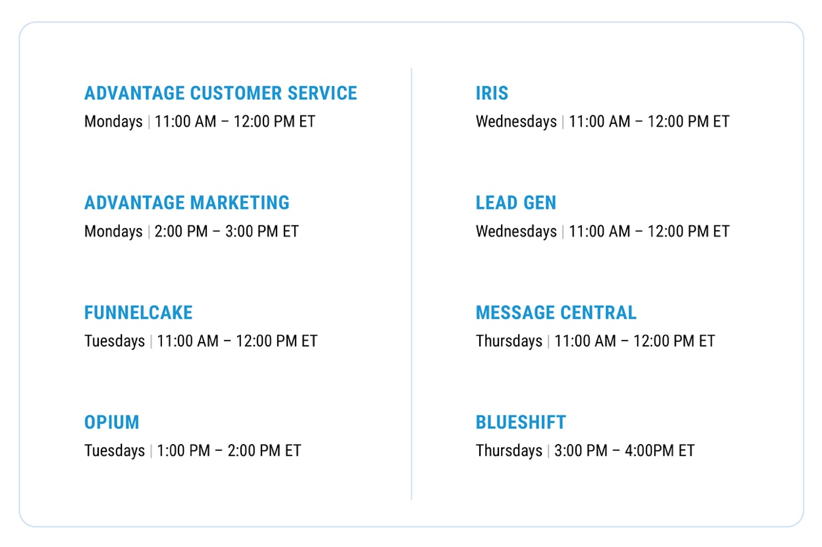 ALIGNMENT WITH THE PUMA TEAM
For those who I haven't been able to meet yet, the IRIS, Sign-up App, OPIUM, and Funnelcake teams have merged together into one cohesive unit – the PUMA team (Platform for User-centric Marketing Applications). Combining these teams will enable us to streamline the backend services we offer while sustaining legacy systems.
API FIRST | We're building out an environment that improves efficiencies and speed using APIs you can easily plug into. The good news is that IRIS+ was built using this "API First" approach, and our first milestone to target completion of the Lead Gen MVP this quarter.
FUNNELCAKE | As you know, Funnelcake has performance issues, the root cause being Magento – the software the order form application was built on. Our strategy right now is to pull Magento out of the system and to build this product on high performance technology, delivering results in the fastest, most cost-effective way.
Judy Bluhm, PUMA Product Manager
FIRESIDE CHATS
Our Fireside Chats have really sparked a lot of conversation, and we hope 30 minutes of knowledge-sharing from Daryl is helping you gain deeper insight into Agora history and his thought leadership. If you happen to miss one of these chats, you can check the Newsfeed Slack Channel along with the discussion.
MARTECH TEAM | COMBINING FORCES
The Messaging Product (Message Central, Newshift) and Customer Intelligence (Lytics) teams are now working more closely together as one MarTech team. While we adjust to the change, the CI team is taking what they learned from driving the adoption of Lytics and applying that knowledge to Blueshift onboarding efforts.
BLUESHIFT ADOPTION | The state of this project is rapidly evolving with data integration, and we are working to provision all needed instances this month. From there, we expect the nature of our work to change as we stand up advanced features in the system and ease out of the affected businesses becoming de-listed with Spamhaus. Getting over these next few hurdles will allow us to move a lot faster, taking time to migrate and then to go back and optimize campaigns.
Dave Schweinfurth, Director of MarTech
WALL STREET SURVIVOR RESULTS
Wow – what an exciting time to be trading. Even with the dramatic selloff in the stock market, half of the participants posted positive returns… which was very impressive. I bet the gains would have been really high in a bull market! The best part was that we were able to trade an exciting environment that rarely happens while gaining firsthand knowledge of investing and the dynamics of the stock market during volatile times. It showed us the importance of picking quality stocks and the gains that can be achieved. It looks like the top three leaders weren't teams, but individual contenders, so we hope they will join the GPS Team on an exciting adventure once we are allowed party again.
TOP TRADERS
Sam Powell
Nick Schatz
Ashen Rana
Congratulations to the top three traders. Navigating this market was extremely difficult since short selling and maxing out on single positions wasn't allowed. Happy trading!
Leonard Kardelis, Portfolio Compliance Analyst 
ELI5 | DATA ENCRYPTION
The InfoSec team wants to explain a few of the "more techy" concepts that you may hear a lot, but never fully understand. In this month's "Explain Like I'm 5," Paul goes into data encryption and why it is crucial to data privacy.
You've probably heard this at some point or another, Encrypt this, encrypt that, hash this hash that.
But what exactly does it mean and why should I know?
Let's start with encryption.
Simply put, it's taking a piece of data, running it through some sort of function/formula/algorithm and making that data unreadable to an outside party who shouldn't have access to that data.
For example, if you assigned a number to each letter of the alphabet (i.e. A = 1, B =2, C=3) and want to write the word "DOG" but wanted to encrypt this word using your new numerical formula, it would turn into "4,15,7" ( D = 4, O = 15, G = 7).  Now you can tell the recipient of your message that your "key" is just a sheet of paper with A-Z with their respective numbers assigned to it. Now only you and the recipient know how to read the messages. Although overly simplified, the basic points are the same for any encrypted message. You can "hide" all of your data in plain sight. It's important to note that encryption provides privacy of your data, but it also allows the data to be returned to its original form when you have the "key."
Hashing is very similar to encryption, the big difference being there is no key, and the data can never be returned back to its original form. It can never be "unhashed." So why is this needed?
One key point about hashing is that, depending on the algorithm you are using, you should be able to create a unique hash for every single word or combination of words you choose.  No two hashes should ever be alike, which can be very powerful to protecting our data. This is especially important when we are talking about sensitive data.
Take user passwords, for example. In the encryption scenario, if a system encrypted all of the passwords, an engineer or hacker could somehow steal the key and decrypt those passwords again. But if those passwords are hashed, you cannot decrypt them or regain the original passwords. This makes hashing very useful for protecting things that should never be touched (i.e. passwords, timestamps, digital signatures).
As we move deeper into our dependence on the digital world, everything we do will consist of some type of encryption or hashing. Our data should be encrypted most of the time, and the rest of the time hashed. This protects us and gives us peace of mind.
LYTICS 101 TRAININGS
The Customer Intelligence team (now part of the MarTech team) wants to remind you that they offer Lytics 101 trainings that cover the basics of the CDP. Whether you're new to the company, have been here for a while but need a refresh or just curious to learn how we can get a deeper understanding of our customers, no marketing background necessary!
If you have any questions about Lytics, reach out to the CI team.
REMOTE YOUR KIDS TO WORK DAY 2020
Taking part in Take Your Kids to Work Day wasn't exactly "celebrated" the way we initially planned, but we think our spin on the day while working remote was a success. We hope you continue to share any parenting tips and tricks in the remote-families Slack channel. If anything, it's an entertaining reprieve to hear what everyone's kids think their parents do at WesTech.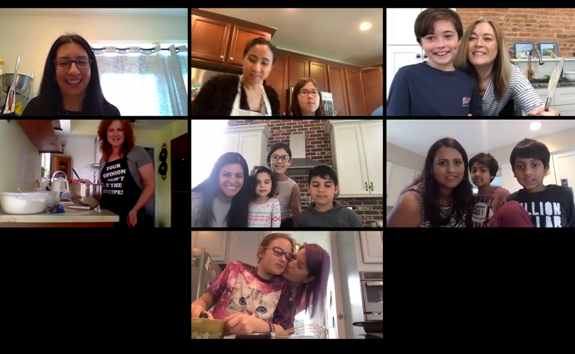 MARKETING IN THE AGE OF COVID-19
We developed a conversation that included a panel of marketing experts from Banyan Hill, The Oxford Group, and NewMarket Group to dissect recent successes they have found in the midst of a pandemic. Craig Schinn of Actable brought his expert knowledge on how to leverage tools like Lytics and Blueshift to add to your strategy. We were pleased to have Brian York joined to offer his insight and host the event.
WELCOME TO WESTECH
Last month, we welcome a few new WesTechers to the family. Like those who started in March, they've had a unique first month as fully remote employees, so make sure you reach out to them to make them feel a little more at home.
Darlene Ellinger | Product Owner, Data Engineering
Darlene is ready to work with the Spine team as their newest Product Owner. She's particularly interested in getting her hands on that backlog, and is excited to work with her new team.
John Huber | Network Operations Director, IT
John loves networks and data centers, so he has found the perfect place running the Network Operations team.