The Relentless Pursuit | March 2020
---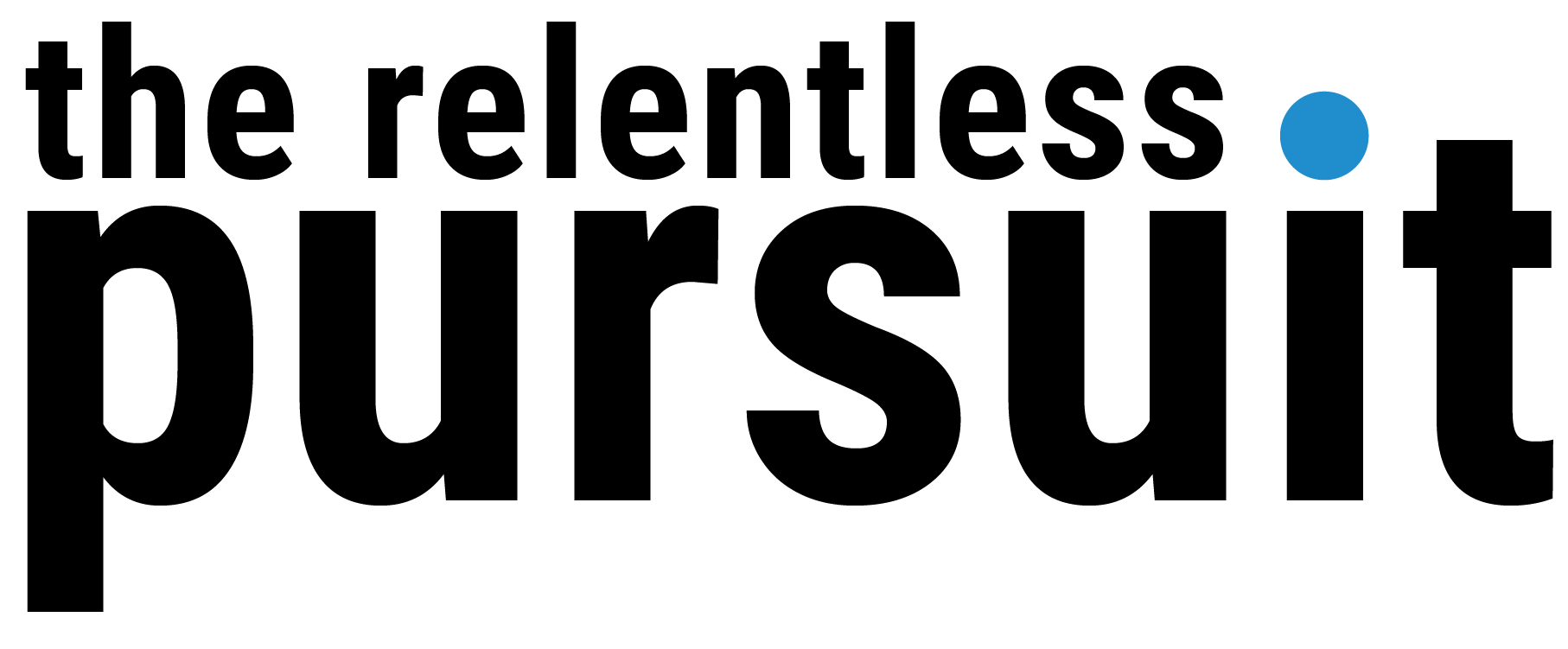 So where do we go from here? I know I'm not imagining that many of you are wondering this, and it keeps me up at night to know you're uncertain. Right now, our focus is to do all we can to help you understand where we are going and why. Changes had to be made, and it never gets easier, but I want you to keep the faith. There is a plan in place for WesTech to weather the storms and to not only meet, but surpass industry standards for our businesses, their customers, and our own knowledge.
2020 has not been easy on us. We are still contending with Spamhaus, we've put more resources in place for CCPA and SMS compliance, to top it off we're making needed tweaks to the Blueshift, Funnelcake, and IRIS + rollouts. These challenges as well as what IT, FinTech and the BI teams have to handle on a regular basis, I know it's been diJcult to see the forest through the trees. We have to weather we storms. And we are.
Modernization is our main focus. It is not in our company's best interest to invest in the wrong technology or repeatedly invest in the same technology that won't work in the way we need it to.
Communication is a high priority for all of us so we will be talking about these changes together. Having the best and adaptable applications is sensible and needed in order to successfully keep up with the tech industry and have the foresight of what's coming around the corner.
Expect to hear more from me in the coming weeks. And between now and then, just know that my door is open. I'm here if you need me.
But for now, here is what's going on in your worlds.
IN THIS EDITION:
Volunteer with Moveable Feast
Michael Bresler's WestWord Agile Charm
Hell Yeah | RingCentral Migration
Affiliate Spotlight Series
Wall Street Survivor Challenge Welcome to WesTech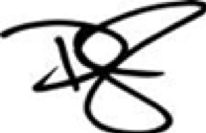 MOVEABLE FEAST | OUR MISSION TO GIVE BACK
As you've already heard, we have made a strong commitment to serve the Baltimore community through volunteer work and will be scheduling an opportunity each month. For March we are partnering with Moveable Feast, whose mission is to deliver nutritious meals and groceries to those who are living with cancer, HIV/AIDS and other life-threatening illnesses that would otherwise leave them without proper nourishment.
We've put together an opportunity for you to help this organization on Wednesday, March 18th from 12:00PM – 3:00PM. You can still register here and use the join code "14west." Once you enter your personal information and accept the waiver, sign up for the 14 West event on March 18th on their calendar. If you have any questions on where to park, what to wear or any other concerns, please reach out to Jenny Realo.
ANOTHER FAMILIAR FACE IN THIS MONTH'S WESTWORD
You may have seen Michael Bresler's writing featured in this newsletter before. We are happy to report that he has now been featured in the WestWord blog, where he discusses his thoughts on how to achieve success. This newsletter highlights the thought leaders at 14 West, and reaches an external audience, those who may even be a potential recruit someday. Read Michael's essay in the latest edition of WestWord, and sign up to be on the list to receive later editions here.
AN HONEST REVIEW | AGILE CHARM
Although I'm grateful for the opportunity to attend Agile Charm, it illuminated the redundancy of many Agile events. The lightning talks, live sketch-noting, and Agile games prompted me to unpack my values and experiences as an Agile practitioner, but didn't inspire many "aha" moments for myself or other attendees I've spoken with.
Considering this was the inaugural event, I hope future Agile Charm events offer registrants the opportunity to weigh-in on the agenda, topics, and themes beforehand. Additionally, a variety of tracks for different challenges and/or roles would provide a custom-tailored experience that would leave attendees with more valuable takeaways.
A major takeaway for me was, "in order for a company to deliver truly outstanding products and services, it must embrace the messy complexity of human life, and endeavor to understand its customers as people. In other words, understand your customer as you understand yourself." By aligning with this advice, Agile Charm could be the catalyst for a productive and much-needed community in Baltimore. I look forward to organizers offering a more fruitful event in the future.
– Capri Shorter, Scrum Master
HELL YEAH | RINGCENTRAL MIGRATION
Migrating each Agora business to an entirely new phone is no ordinary feat. Starting last week, the Network Engineering team has oJcially started the migration from Cisco to RingCentral by kicking things off with the oJces in Ireland.
As a quick note to remember: you may experience issues when dialing internally using the last 4 digits of the recipient's phone number. In the interim, you may need dial the full 10-digit phone number until all teams have migrated over. After everyone is migrated over, you will be able to dial internally again by using a new 5-digit extension.
If you have any questions, please feel free to reach out to our Sr. Telecom Engineer, Cheryl Davis at cdavis@14west.us.
FACE TIME WITH AFFILIATES

This month, we're excited to hear from Nate Hurd, Chief Growth OJcer for The Oxford Group for the latest AJliate Spotlight Series presentation. After 30 years of learning and evolving, 50K lifetime members is the Oxford Group's primary goal, and you'll learn why WesTech is an important partner in that mission. Nate will go into detail about their strategy in accomplishing this goal and how the projects we work on together translate into raving fan customers, which is the ultimate victory…
Seats in 1001 have already illed up, but you can still sign up here to watch remotely.
SCAM OF THE MONTH | HR PERFORMANCE REVIEWS
This month, we're covering a seasonal phishing trend: performance reviews. These emails target all employees of a company and appear to be sent from the HR department, featuring general language that notiies the user of a pending or completed review and then provides a link to view the review. This link will then lead to a malicious login page asking for username, password and email address in an attempt to steal these credentials and use them to log into various services across the web. In some cases, the website will advise the user to wait for an email with further instructions or choose options for how to receive the performance appraisal.
Since our performance appraisal process involves UltiPro, any communications like this should only originate from that system or directly from managers or the OD team. If you receive a performance review email that appears suspicious, follow up with team members in a separate email or directly with HR to ensure the validity of the request. If it is conirmed that this is a phishing email, please report it like other suspicious emails using the Phish Alert button in Outlook.
For more information regarding this phishing scam, visit the Security Awareness Training Blog hosted by KnowBe4. Also, feel free to contact the Information Security team and we will be happy to answer any questions.

Last week was our inaugural Agora Hackathon — Ready Fire Hack . From this three day event, we can already see a strong partnership growing not only with Red Hat who facilitated, but also between the WesTech and Threefold teams. When tasked choosing one of the three given issues to solve, the groups blew the judges away with their solutions to the point that they needed a tie-breaker to pick the winners. In the end, it was Your Form, the team who chose to make long-form copy (an Agoran staple) more digestible for mobile who won everyone over.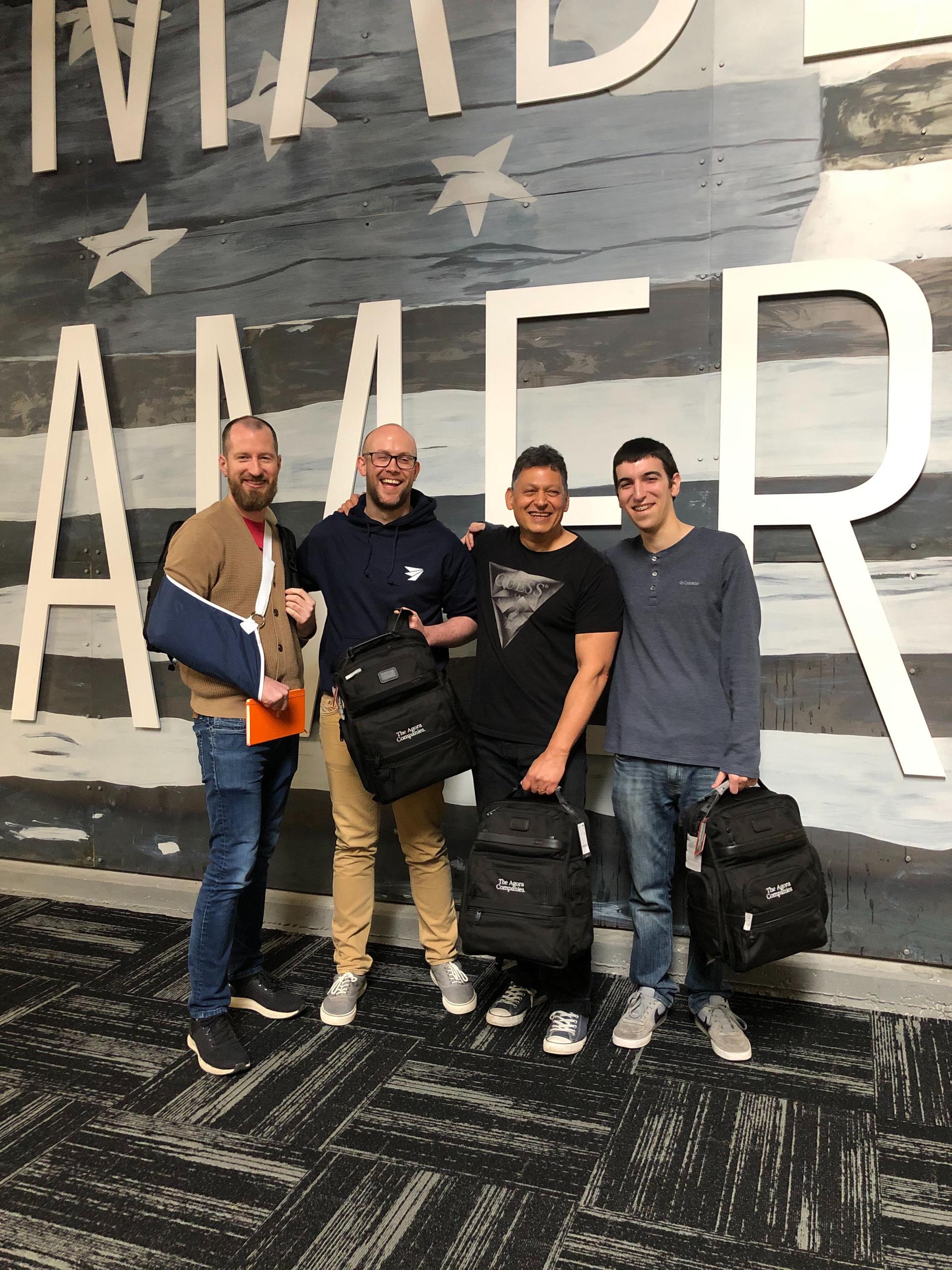 Make sure you check out the Newsfeed Slack Channel to review the once-live coverage of what happened at the Hackathon. We will send the finished videos, presentations and slides once the ATB video team is done with edits.
SHOWING OFF OUR EXPERTISE AT AUG
Those who follow the Newsfeed Slack Channel are already aware of Felicia Muse and Tim Dodge's successful presentations at the Advantage User Group conference (AUG) last week.
Felicia focused on how using the scripting feature can help optimize Advantage views for users and also reviewed how scripts can help create an eJcient data entry process. Tim presented on Workmow Events and how they're used throughout Advantage. Due to their deep expertise of Advantage, both presenters were able to demo the interface and answer in-depth questions from the attendees. We're happy to have such solid team members who not only run our applications, but represent us in the tech ield.
CENTRALIZING BLUESHIFT AND GPS SUPPORT
As the Blueshift and Global Portfolio Services teams grow more complex and expand their service offerings, they have been able to hand off their support function to the very capable hands of the WesTech Support team.
To now ask a question or get help with any issues for either products, you can simply raise a ticket by going through the JIRA Support Portal or by email. This is a much-needed transition for each team to both gain the ability to strengthen their areas of expertise and to further align across departments for closer collaboration.
WALL STREET SURVIVOR CHALLENGE – SPOTS STILL OPEN!
Thank you to those brave enough who have joined the Wall Street Survivor Challenge so far, and for those who haven't, you have until March 11th to register. We have seen some ups and downs based on market volatility, which has actually created more fun for us and better opportunity to see your portfolio move. As you might know, the contest will be running until April 17th so please reach out to me if you would still like to join. The winning team or individual will get bragging rights and a great prize. If you're interested in the current leaderboard or have any questions, you can refer to our Wall Street Survivor Slack channel.
– Leonard Kardelis, Portfolio Compliance Analyst
WELCOME TO WESTECH
We'd like to introduce you to our WesTech newbies who joined us in February. Make sure you send them a nice welcome and add them on LinkedIn!
Judy Bluhm | Product Manager, eCommerce & IRIS
Judy is ready to lead the teams who have built and support the eComm and IRIS platforms (i.e. OPIUM, Funnelcake, IRIS, and IRIS+). When she's not at 1001 learning the ropes of our complex teams, she enjoys reading and playing golf in her downtime. Connect with Judy here.
Kelly Nandi | Business Intelligence Analyst, Marketing Intelligence team
Kelly is excited to take on the reporting system, QlikSense and welcomes the opportunity to learn new things and meet new people. She is a University of Maryland grad and one of her hobbies is to crochet. Connect with Kelly here.
Wale Akanni | Senior Data Engineer, Data Engineering team
Wale will be digging into everything Advantage and is excited to be working within the Data Engineering team. With a background in Computer Science, we think he's found the right team and projects to be on. Connect with Wale here.