Questions You Should Be Asking About a Company's Culture
---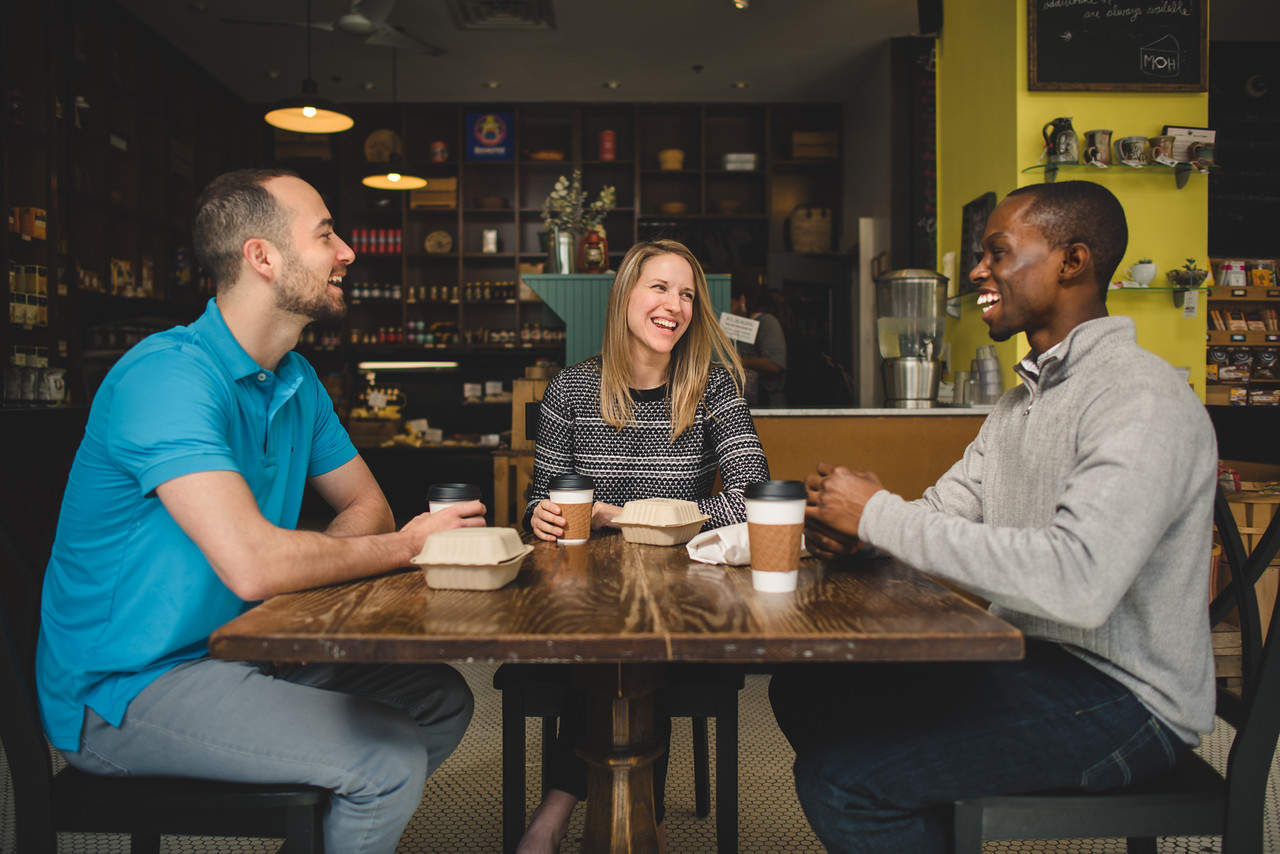 There is almost nothing worse than working for a company that you don't feel a connection with. Most of us spend more (much more) time working than we do anything else. This means more time spent with our colleagues and competitors than with our own families.
If you're looking for a new job, think about that. Of course, it's easy to get wrapped up in how you can impress a potential employer. But they should also be impressing you. People who feel truly connected and engaged in their work are not only happier but also more successful. When a company is a good cultural fit, and you're working with like-minded individuals whom you respect and appreciate, you take more pride in your work. You will find yourself pushing a little harder, pursuing new goals, and wanting to contribute on a greater level.
For example, at 14 West we truly believe that some of the best growth happens when you learn from your mistakes.  Failure isn't a dirty word to us.  We embrace it because it makes us stronger, and smarter.  But to a lot of people failure is completely unacceptable and debilitating. And so, while our workplace energizes and excites me, it might terrify others.
Or maybe the physical environment and rules are more important to you. For example, can your colleague's best friend Henry – who happens to be a Jack Russell terrier – spend the day at the office with him? Would you love every sweet puppy kiss or would you find him a serious and unnecessary distraction? Either way, it is important to know who you are and what you want out of a workplace environment.
That being said, I understand that it's not always easy to tell from initial research whether a company is a good fit for YOU. But there are a number of things you can do to dig a little deeper before accepting the offer. One resource we like for this sort of research is Glassdoor. Although we tend to be cautious here, too. It's basically a TripAdvisor for workplaces where employees, former employees, and folks that have interviewed with a company can post an "objective" opinion. But – as you might see with TripAdvisor – you're not always getting the whole story from the review itself. So be sure to read the employers' responses.
Another option is checking to see how the company has been featured in the press. Reading articles from independent sources can help you gain better insight into the company you are interviewing with. You should also check out the company's social media channels. Youtube channels are always a plus. Video content can be especially helpful when trying to gain a more accurate picture of a company's culture. In fact, the 14 West YouTube channel hosts "Workplace Highlights" and "Leadership Bios". Both were created with the intention of giving an insider's look into our culture, the business and our leadership team.
But the BEST investigative work can often times be done in the interview process. And you need the right ammo. So, here are our top 10 questions for you to ask at your next interview to find if it's a good fit.
Top 10 Questions to Ask at Your Next Interview
What do you think your employees love about working here?
What are the biggest challenges for folks here? OR Can you describe the type of person that wouldn't do well here?
In terms of culture and outlook, is this company more structured, corporate, and fairly conventional or lesser so?
How do people here typically communicate, share ideas, collaborate?
Can you tell me a little bit about the general tone here? Are people fairly formal or are they more casual?
Does management value creativity, or are they more the "strictly business" type?
Could you tell me a little bit about the learning process here? Is it more structured, or is there a little bit of "trial and error" to be expected?
What is the general outlook on work-life wellness?
Can you tell me a little bit about your workspace? What's the scene there like?
What made you take a job here?