How To: Interview Your Interviewer… and Find Out "What's in It for Me?"
---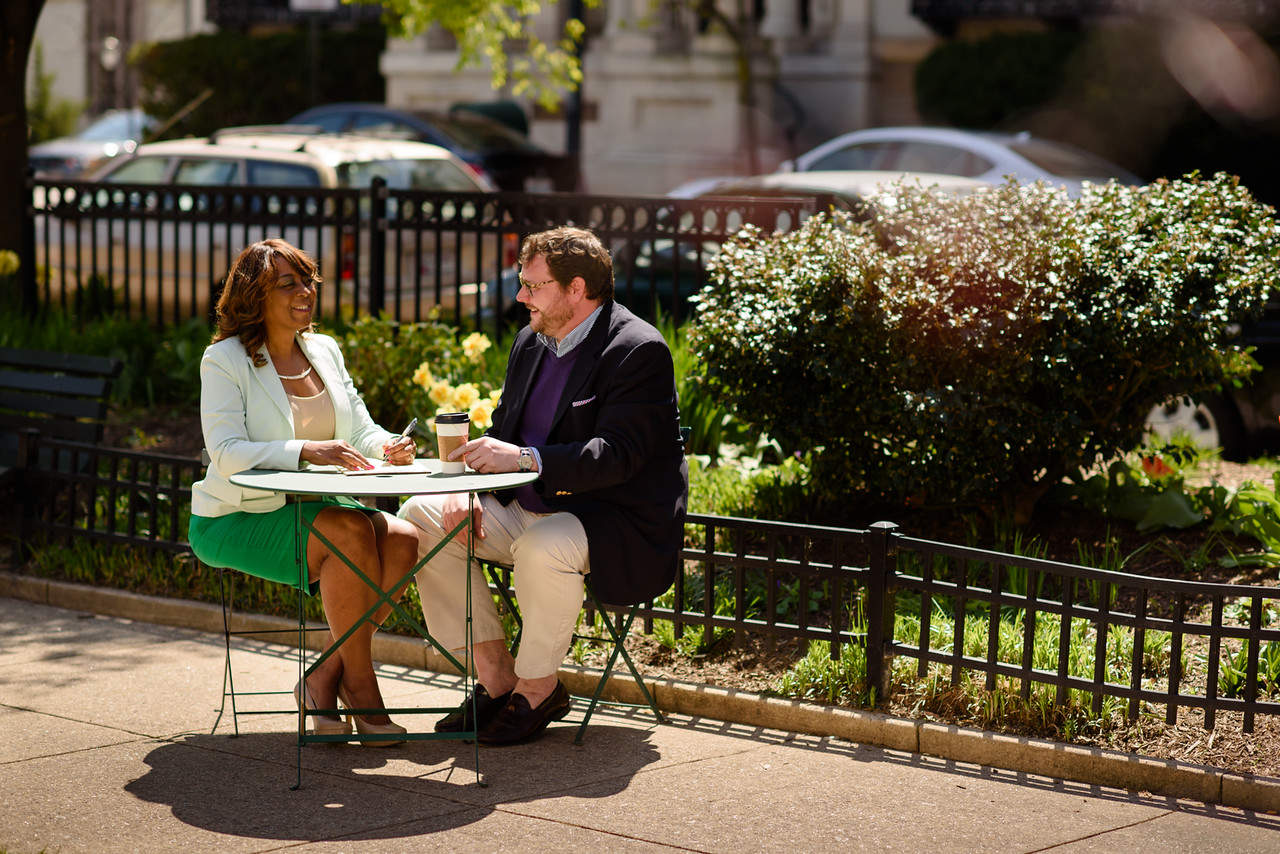 When applying to jobs it's important to not just accept the first job that comes along. Be thorough in researching what the company can offer you. So many people focus on how to impress the company that they forget to turn the tables and see what the company can offer them. Short term you might just be interested in a decent salary and benefits. But try to think long term. Ask about opportunities to learn and grow. You might even ask your interviewer who their mentor was, and what their experience has been like. Their answers will be very telling. And you'll be able to decide whether this is a company that is offering you a job… or a company that is offering you a career.
And in most cases, you'll be able to decide very quickly. But here are some of the less obvious things to look for when considering what a company can offer you.
Technology – This might sound like an odd one (especially if you don't work in a tech sector) but just hear me out. Because every company has a different approach to investing in technology.  But in order for a climate to be conducive to entrepreneurship, certain factors have to be present, and one of them is good technology. Not necessarily the latest technologies, but technologies that were thoughtfully chosen and sustainable. ASK ABOUT THIS. Ask which systems you will be expected to use, and why they chose those systems.
If you're just starting off your career, you're likely to understand how technology can be a critical driver of success.  A major emphasis on tech spending and utilization will undoubtedly help a company to stay ahead of the curve in their market or industry, and I can personally attest to that as an employee of 14 West.
State of the art tech is great and all, but our Global Technologies team understands that it's about much more than just "the next best thing."  We believe in technology with staying power and sustainability. Other companies may have different philosophies, and it might work for them. Again, ask about this and gain a real understanding of the company's outlook and priorities. You might be surprised what you can learn about them.
Leadership – Let's face it, the leaders of a company are generally extremely busy, successful people.  And it's no surprise that the more successful people are, the less accessible they become to others.  But I challenge you to think about the types of leaders you'd love to work with one day, with a focus on their accessibility.
Ask about the organization's access to leadership and mentorship. Is the CEO someone open to giving people a few minutes in the hallway? Can you stop by and knock on their door for a quick chat or question? But before you do consider their answers, ask yourself: what kind of leadership am I really looking for? Interacting and working side by side with senior level management can be a dream come true for some. But it can also feel overwhelming, or intimidating – and become a total nightmare for others.
Skill-Development – You're the only person that can make sure that the job you take will help you develop the right experience and skills that you want to have as a professional in your field.  Whether its project management, communications, marketing, or vendor management skills, it's important to make sure that you think about where you want to be in five years before you take a job today. Ask yourself what types of skills you'll need to get there. Ask yourself what types of people you want to be around and who you'd like to learn from. And then ask your interviewer if you'll have real access to those people.
It might be hard to imagine where you'll be in 5 years, especially right out of school.  But when you're taking the very first steps onto your career path, it's important to make sure you're at least thinking about these things.  It's very rare to stay with the first company you work for right out of college for your entire career, but it's important to remember that every experience matters. And it's better to attempt to surround yourself with the environment and the people that will make your first step a steady one.