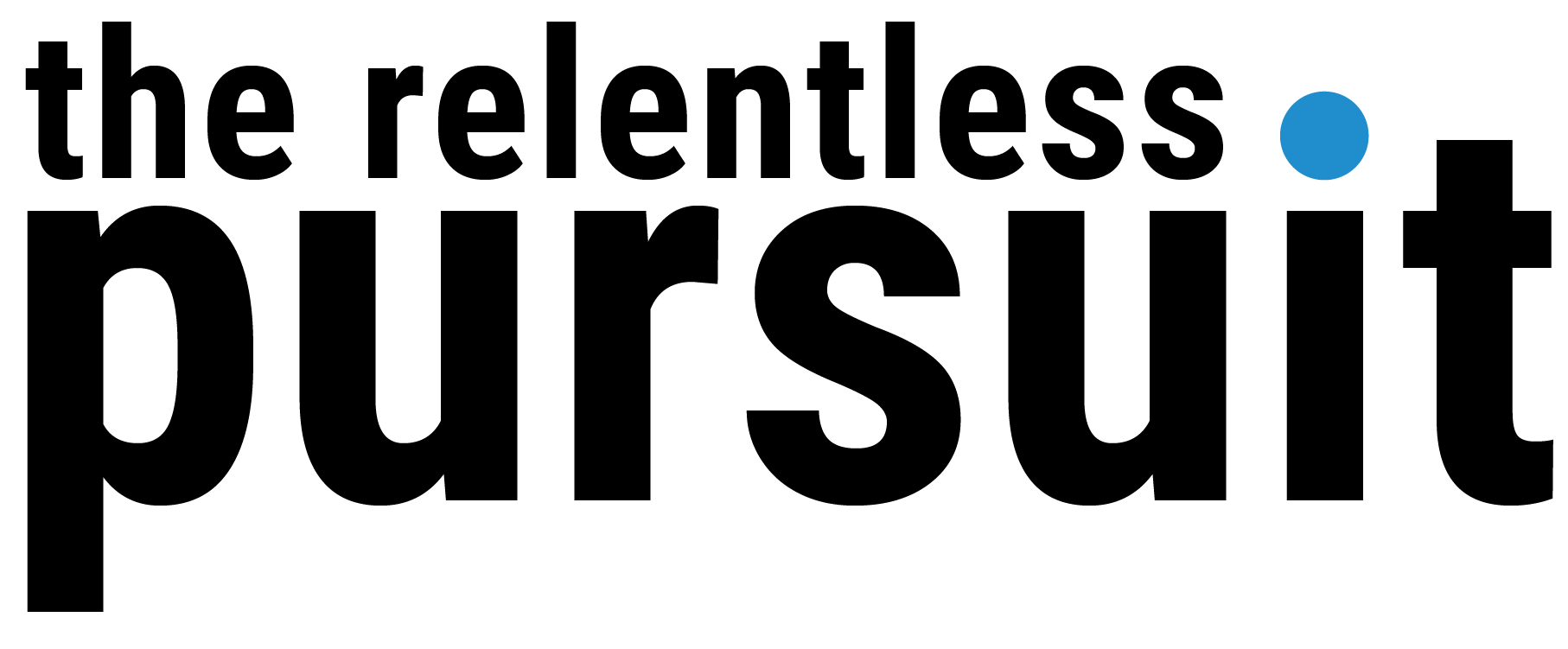 Barb Ogden is working to revamp the WesTech New Hire Workbook and recently came to me to write a letter to include. It's funny how hard it can be to describe a place I've worked for more than 30 years. The truth is, this isn't the same place it was when I started my career. It's not the same place it was just a year ago. Looking back, I realized I've probably experienced 12 or more iterations of the same business. I wanted to tap into the good stuff – the stuff that, whether you've been here a few days or multiple decades, still ring true. I want to share that letter with you here. And I hope you'll let me know what you think.
Welcome to the team. You'll quickly learn that working here isn't like any other company, and for that reason, I've been here 31 years. We avoid pretentiousness and instead want everyone to feel comfortable asking questions. At our very core, we value learning and take care of each other.  
We aim to provide the best service and become the quickest problem solvers for clients and fellow teammates. So, as you get settled in, I want you to get comfortable asking questions and never stop asking, "why?" Chances are you won't truly understand the business for months to come and will continue to have "aha" moments for years – I hope.
We set goals and achieve them. If not, we remain nimble and pivot. We relish trying new things and we know when to stick with something that works.  
We're not a perfect organization, but we are a family. I wish you success here at WesTech. I look forward to working with you in years to come.
XO,
Daryl
IN THIS EDITION
Q4 Integrated Planning Survey
Our Transition off MC
Hell Yeah | RingCentral
Mavenlink
WMC E-Commerce
WMC Lead Gen is Live
Leadership Trainings
Project Excellence CoP
OKR Successes
Q3 Performance Reviews
AR Goes to Blueshift
CC Office Hours
Status Page SMS
Breastfest in a Bag
Welcome to WesTech
– Daryl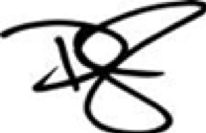 Q4 INTEGRATED PLANNING SURVEY | DUE OCTOBER 16
We really appreciate the level of collaboration from the latest round of Integrated Planning and hope you came out of it feeling equipped to plan mindfully. For those who participated in the latest round, you may have heard from me regarding a survey for feedback. If you haven't gotten to take it yet, I've included the link below. We want to make December's session even better (and would like your opinion on the dates), so please share with us your thoughts.
– Sam Wright, Agile Coach, BDT
GOODBYE MESSAGE CENTRAL
The time to migrate from Message Central to Blueshift is here. For the teams (and users) involved, the work isn't done just yet, as it's a pretty heavy lift. But we're ready. You should have received a note from Daryl earlier this week regarding the offboarding process, but we wanted to make sure this project goes as seamlessly as possible and share these important dates for Message Central users below.
OCTOBER 1  | Our clients' roles within the system was changed, and while they will be able to login to Message Central to review and copy previously existing content, they will no longer be able to create new mailings.
SUNDAY, NOVEMBER 15  | All mailings* should be migrated out of Message Central and over to Blueshift. From this date on, the user's role will only allow them to view scheduled mailings.
And all mailings will need to be sent through Blueshift. Any updates to cancel mailings in Message Central will be requested through a Support ticket.
* API triggered mailings and SMS mailings will be affected by the user update on Thursday, October 1 in the sense that you will not be able to create any new mailings within Message Central. However, these mailings have their own timeline and may not be migrated over to Blueshift by Sunday, November 15.
If your team is still using Message Central, please reach out to Katrina or Priscila to help coordinate the transition to Blueshift.
HELL YEAH | RINGCENTRAL MIGRATION
For over 12 months, the 14 West Network Operations team, led by Sr Telecom Engineer Cheryl Davis, worked tirelessly to migrate all Cisco phone users onto RingCentral. Transitioning over 1,000 phone lines for 12 companies was no easy feat, especially with the coordination of porting availability and working with multiple telephone providers. We know each migration had its difficulties, but you would've never known from the spirit of the teams involved.
If you have any questions about RC, you can visit its Evolve workspace here or reach out to Cheryl.
MAVENLINK IS IN MOTION 
As you heard last month, Mavenlink is LIVE and we are now adding projects into the system across the organization. Thank you to all that have helped so far.
EMAIL NOTIFICATIONS | You may have started receiving Mavenlink emails and notifications. If you receive a Mavenlink email and have not yet had training, feel free to login, set up your account, and verify your email address. Please hold off on exploring the system until you have completed training.
MAVENLINK INVITES | If you have attended training and still have not received your invite to the system, please contact zwestfall@14west.us or kburdett@14west.us.
SSO | Mavenlink is now on OneLogin! For those who have licenses, you can find it under the Company: Everything tab.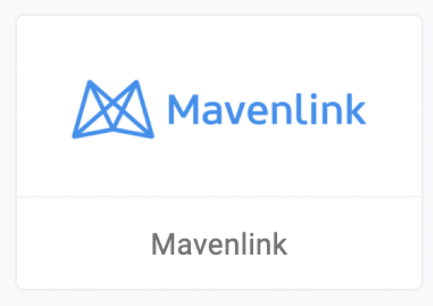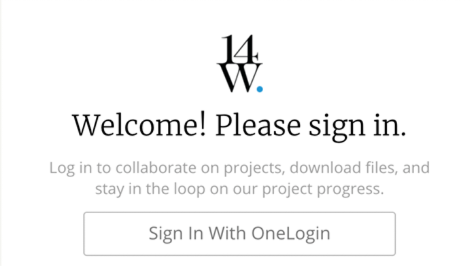 MAVENLINK TRAINING RESOURCES | If you are interested in learning more about Mavenlink, have questions, or would like to attend a working session, please attend the Mavenlink Office Hours every Tuesday from 10-11 am (3-4 pm IST) on Zoom.
For how-to's and training documentation, please visit the Mavenlink Confluence space. It is a work in progress as we continue to roll out the system, but there are resources to guide you towards successful usage of Mavenlink.
WMC E-COMMERCE
The WesTech Marketing Cloud Lead Gen MVP is ready to go.  If you are excited to get started, please reach out to Katrina who can coordinate your setup. With the Lead Gen MVP live, we continue to iterate on that product and will do so throughout the end of the year.
SHOUT-OUT | We'd like to give a big shout out to Banyan Hill for going live with a marketing effort using WMC, and following that up with another larger one very soon. Here's to many more successful efforts.
WE'RE LIVE | WMC LEAD GEN
The WMC E-Commerce components (creating order pages, up-sells, and cross-sells) are ready for beta testing, and we'll be reaching out to those who volunteered to be Early Adopters.  End to end testing is in progress for credit card processing with the Worldpay & Vantiv processors, and is targeted for completion in mid-October.
WHAT'S NEXT |   E-Commerce Early Adopter beta testing is targeted for mid-October.  For E-Commerce on-boarding, we've decided to slow down and focus on Lead Gen adoption, and allow the businesses to focus on their year-end goals.  Results of the E-commerce Early Adopters' beta testing, and the integration with each of the payment processors will serve to drive the migration schedule for E-Commerce which is anticipated to occur throughout the first Quarter of 2021.
– Judy Bluhm,Platform for User-Centric Marketing Applications Product Manager
UPCOMING LEADERSHIP TRAININGS
Due to popular demand, we are holding additional trainings, Presentation Skills and Influence Sessions later this month and through November. You can sign up on Evolve using the links below.
MANAGERS | Sign up below
EMPLOYEES (no direct reports) | Sign up below
– Ari Friedman, Sr Organization Development Specialist
RECAP | PROJECT EXCELLENCE COMMUNITY OF PRACTICE
Yesterday, we held our very first Project Excellence CoP for those who have ever managed or taken part in a project (side note: that's most of us). This group was designed to create a space for everyone to discuss project management methodologies including Agile, traditional PM, change management, or to just learn something new.
QUICK RECAP | Katrina lead a lean coffee session – basically an active way to create the agenda as a group – to determine the areas we'd like to cover for each session so that we can get the most value out of the CoP. Our conversation then revolved around how we work together on projects while remote and the challenges that come with a different workflow at home.
If you'd like to keep your finger on the pulse on what's new – or tried and true – in project management, its methodologies, and best practices, please reach out to Priscila for an Outlook invite.. Our next session will be Thursday, November 5.
OKR SUCCESSES
As we get into Q4, please make sure to enter your OKRs in Weekdone at the Department, Team, and Individual levels. The expectations are to measure and comment around the progress of Key Results on a weekly to monthly basis.
We wanted to share a success story from our very own Michael Bresler:
I like to say that "Perfection is a Curse". Aside from perfection not being realistic, many times, perfection is our own rating of ourselves. We set goals for ourselves which may or may not be realistic or even aligned with anything as success means different things to different people.   OKR's have helped us define shared success criteria. We design them together, get buy-in, and they are clear and measurable. They help craft our discussions and give a common language when thinking about what organizational, team, and individual success looks like.      
All of this has been great and the addition of Weekdone has allowed all of our OKR's to be shared, transparent, and communicated.  Each Monday I browse other folks OKRs and weekly plans to get a global view of the happenings and to see if there is anything that our team can help with.  So far so good!
If you need assistance with creating OKRs or to schedule an OKR Coaching Session​, contact kburdett@14west.us.
Q3 PERFORMANCE REVIEWS
As a quick reminder, Q3 performance reviews are live in Evolve until Friday, October 23.
FOR EVERYONE | We know you've got a lot on your plate, and we don't want these reviews to take up too much of your time. You should be covering the more detailed information in your bi-weekly one on ones. You do not need to rehash those conversations in your reviews. Performance reviews should be future-focused and cover opportunities for development and growth.
FOR MANAGERS | If you are having weekly or bi-weekly check-ins with your team, then I recommend that you think of these reviews as a slightly more in-depth one on one focused on the employee's progress and on future development and our goals in the coming quarters as a business. You can use your existing one on one meetings to have these conversations, so there's no need to set up a separate time to deliver performance reviews.
Feel free to reach out to me directly if you have any questions or feedback.
– Molly Flax, Manager, Organization Development
AUTO RENEWALS ARE MOVING TO BLUESHIFT
Late last month, you may have heard from me regarding our plan to migrate AR notices (CIR) from Message Central to Blueshift that kicked off yesterday and should wrap up by Friday, December 11. Mailings in Message Central will not be canceled until each campaign has been thoroughly tested, since this is a Blueshift API triggered mailing, the November 15 date will no longer apply.
FUTURE STATE | To push the necessary and legally required fields populated on the Auto-Renew notifications, the Renewals team along with Blueshift and Spine teams are building the payload to push the necessary fields from Advantage to Blueshift.  The CIR340 Advantage process will be the key component needed for the payload build and new event triggered mailings in Blueshift. (the Cir340 is needed to populate the next rate).
TEMPLATE AND CAMPAIGN | Once content migration from Message Central to Blueshift kicks off, the Renewals team (with assistance from Blueshift) will build out dynamic templates with shared assets to reduce the number of setups for the two Auto Renewal sends. This will also include new campaign journeys for the timing of both email sends.
If you have any questions on the process or timelines, please reach out to me directly.
– Jenelle Ketcham, Manager, Renewals
COMMAND CENTER | OFFICE HOURS
Last month, we started the newest set of office hours that will take place every other Thursday from 11:00 AM – 12:00 PM ET. We'll use this time to discuss updates we have coming down the pike and anything regarding the Command Center. Our goal is to remain as transparent as possible when it comes to our initiatives and procedures that we have developed and continue to update. Please stop by if you have any questions on your role for Incident Response, general Support questions, or if your team has projects that you think will need our help.
Reminders will go out the Friday before the office hour with a pre-determined topic that we will review. We'll remain flexible on what you'd like to cover, but typically the first 15 minutes will go over processes and initiatives. The rest of the time will be open discussion driven by what you'd like to learn or work out. If you have any suggestions or questions about this time, reach out to the team.
– Randy Woolford, Manager, Enterprise Support
EMAIL FAILED? SIGNUP FOR SMS
Earlier this week, there was a major outage within Microsoft that affected our workplace applications. You may have had trouble accessing Outlook, 365, Teams, or other tools that we've come to depend on. Since the outage wasn't in our control, what was in our control was to communicate and inform you of the outage and the status of Microsoft's systems. In order to ensure you have these updates (especially when our own email systems aren't working), we recommend setting Status Page as a bookmark and to also sign up for SMS messaging (blue button at the top right of the page will lead you to that choice). When Outlook fails, SMS is the second best way to receive incident messaging.
If you have any questions about Status Page, please reach out to the Global Command Center.
– Tony Browne, Director, Support
BREASTFEST GOES VIRTUAL
Each year, we have recruited countless attendees and volunteers to help "save the girls" and support BreastFest and The Tyanna Foundation. We're not able to party in person this year, but you can still bring the fest home by ordering BreastFest in a Bag by Saturday, November 7.
For those who aren't familiar, BreastFest is an annual party in Baltimore run by The Tyanna Foundation, an organization dedicated to supporting breast cancer patients in the best and most sustainable way. It's a 100% volunteer-based organization, so every dollar goes to the cause.
WELCOME TO WESTECH
We have quite a few newbies who have joined the WesTech family this past month! Please help us make them feel at home… even though it's virtual.
Anna Schmittle | Performance and Compliance Analyst
Anna is the newest member of the GPS team who is ready to hit the ground running on Portfolio Tracker and digging deep into data visualization. She looks forward to learning more about the company and challenges that will arise. Her favorite saying? "If it doesn't challenge you, it doesn't change you." Amen to that! Send her a warm welcome here.
Thom Johnson | Senior Network Engineer
Thom is ready to get his hands dirty working on the ACI migration and welcomes the challenge of learning more about the teams and meeting new people. In his downtime, he enjoys watching sports and movies with his family. Send Thom a warm welcome here.